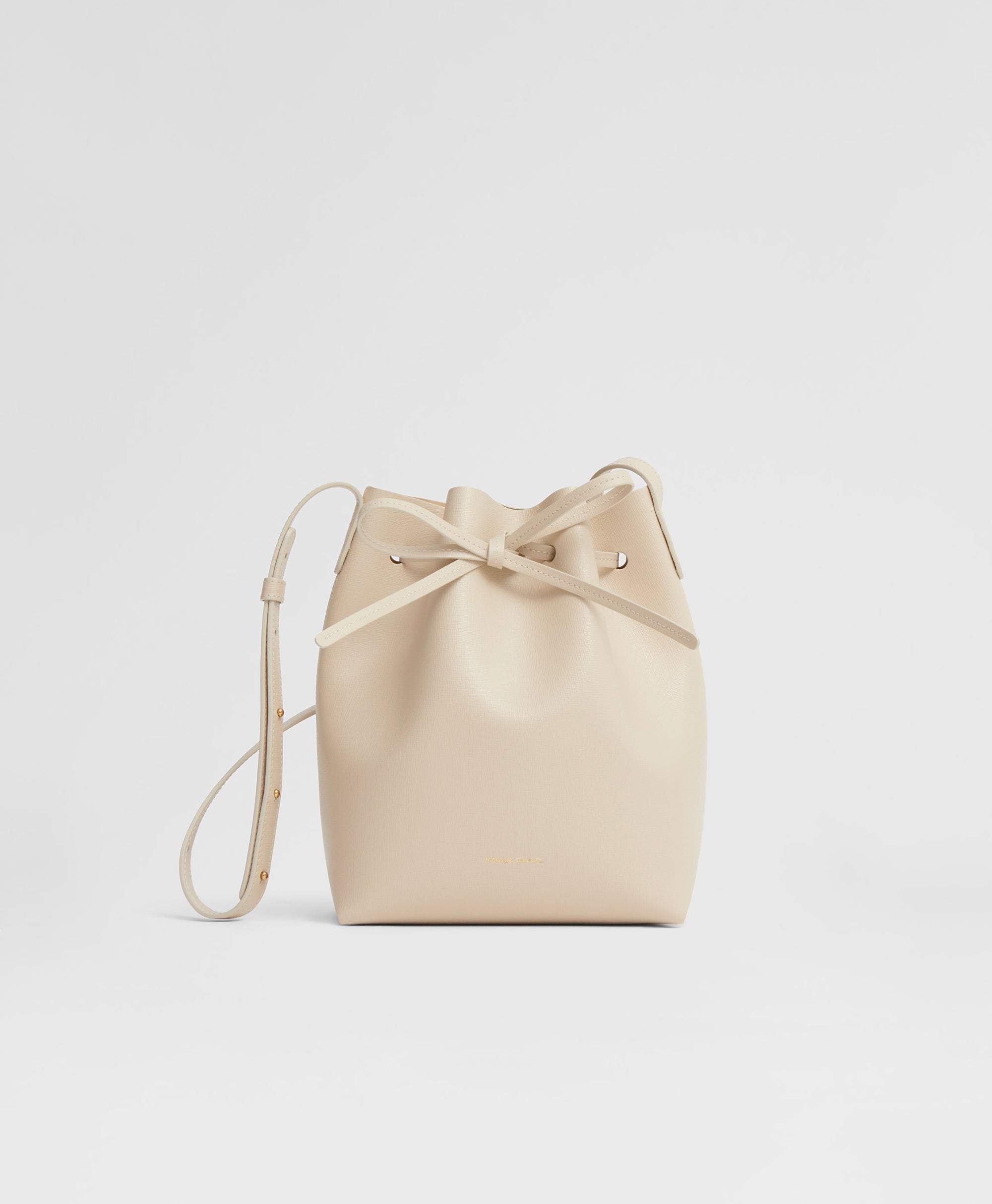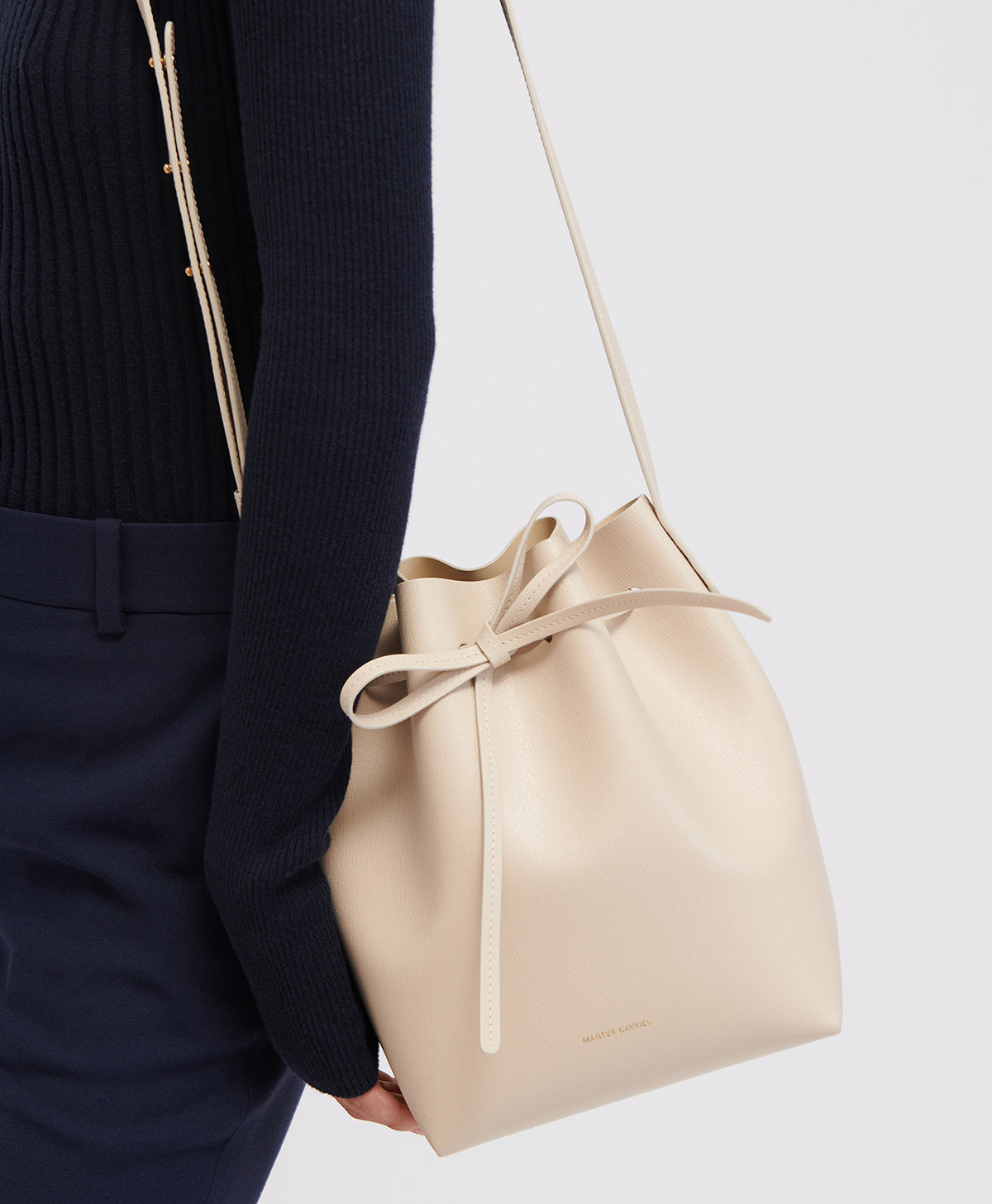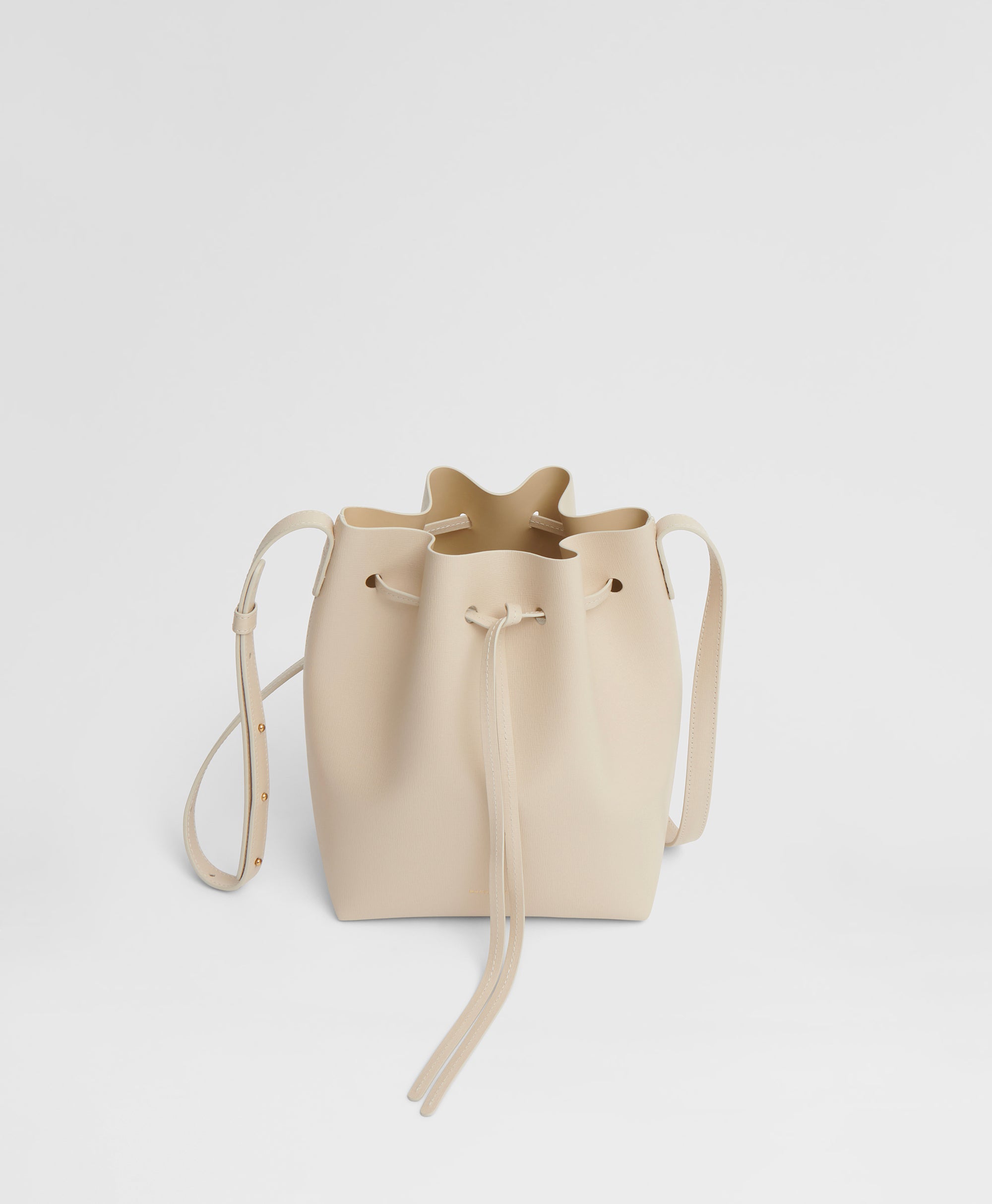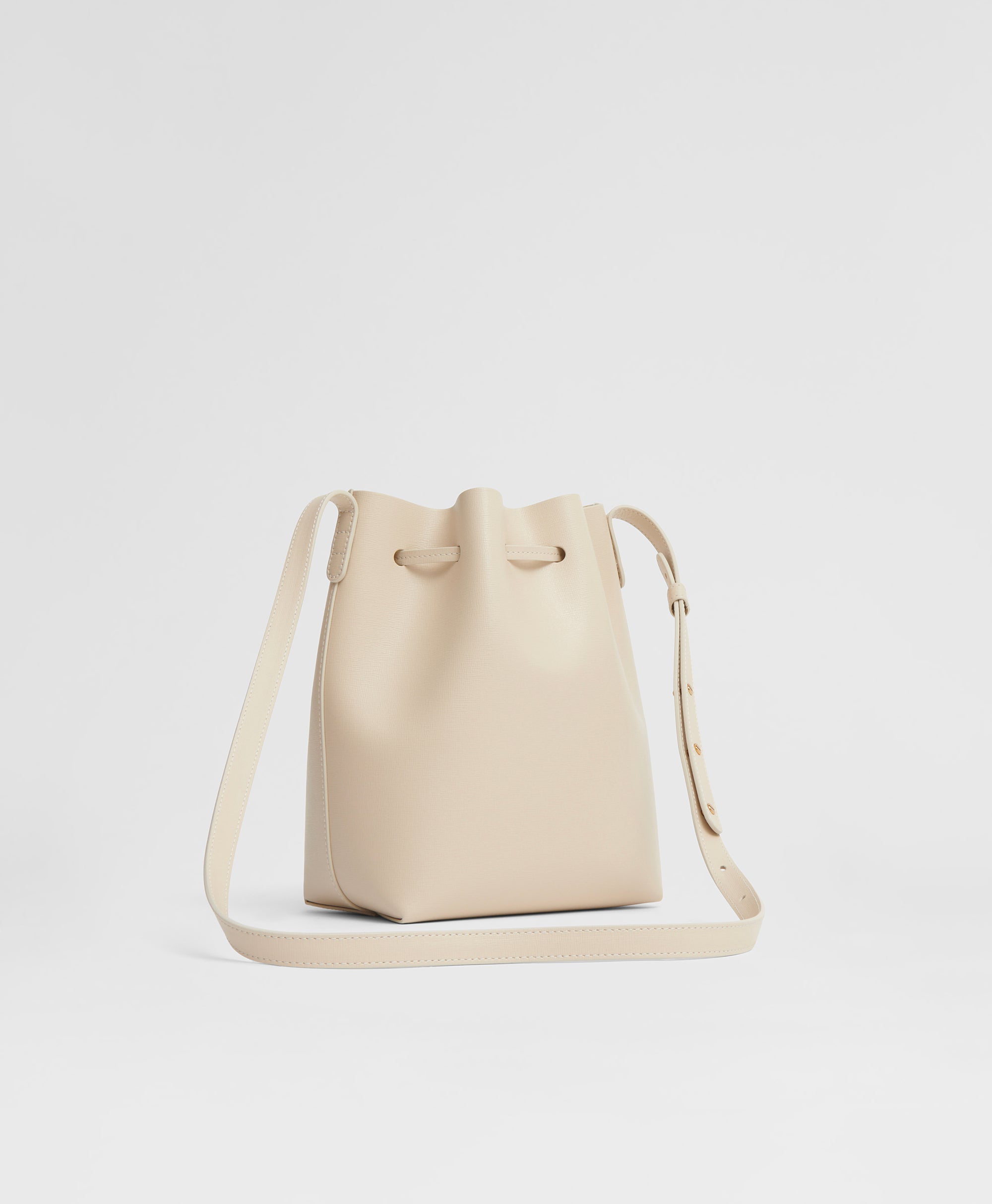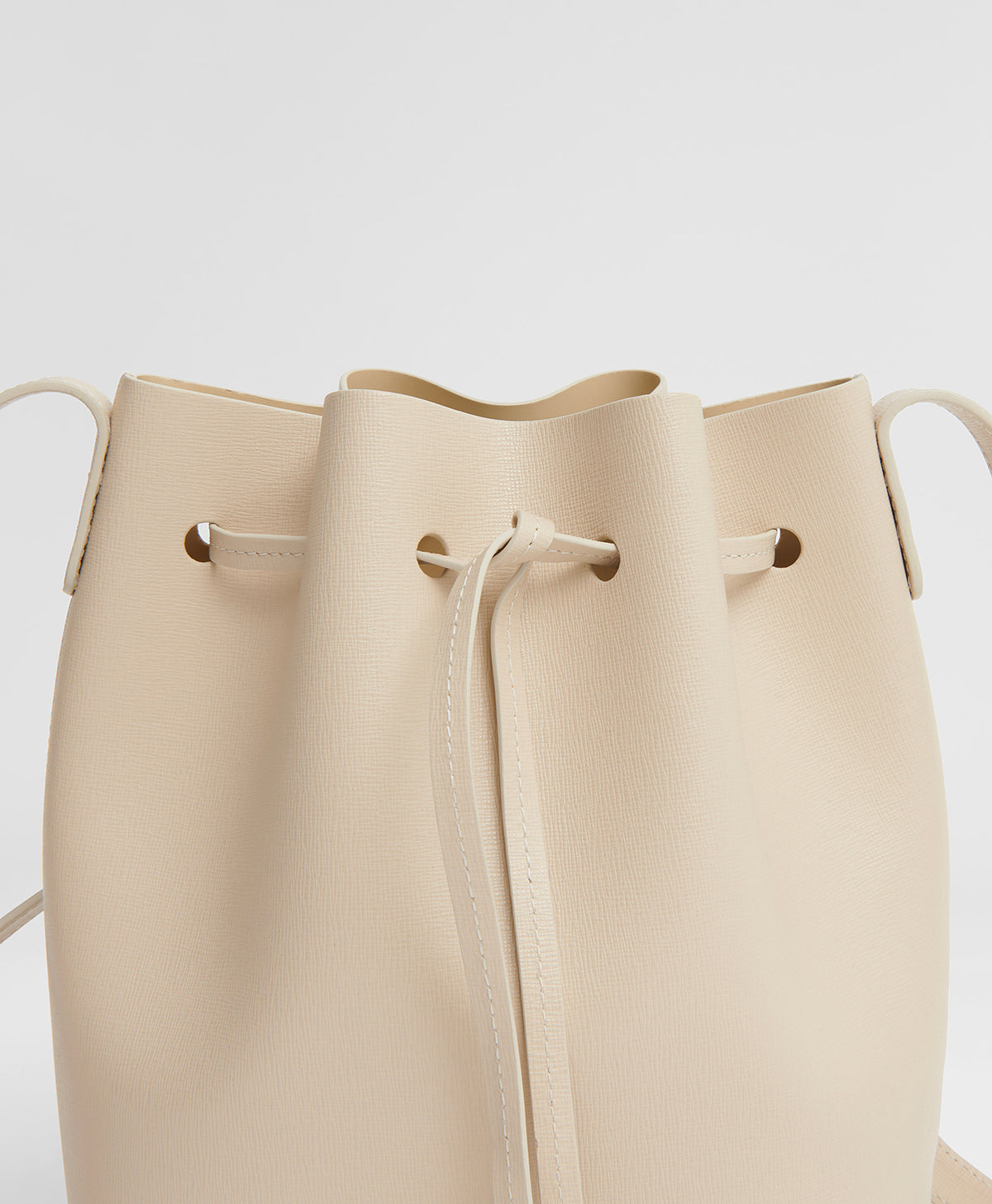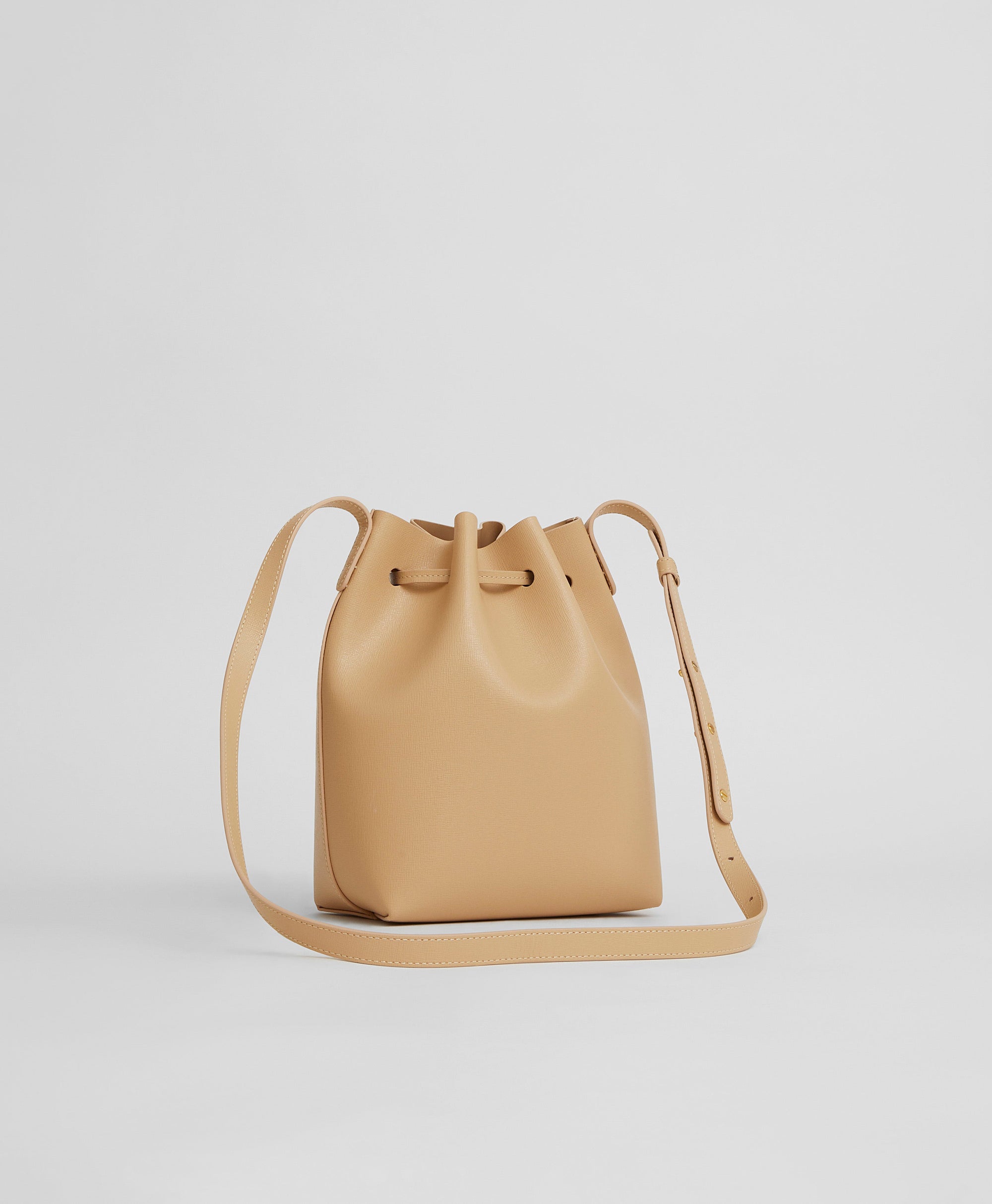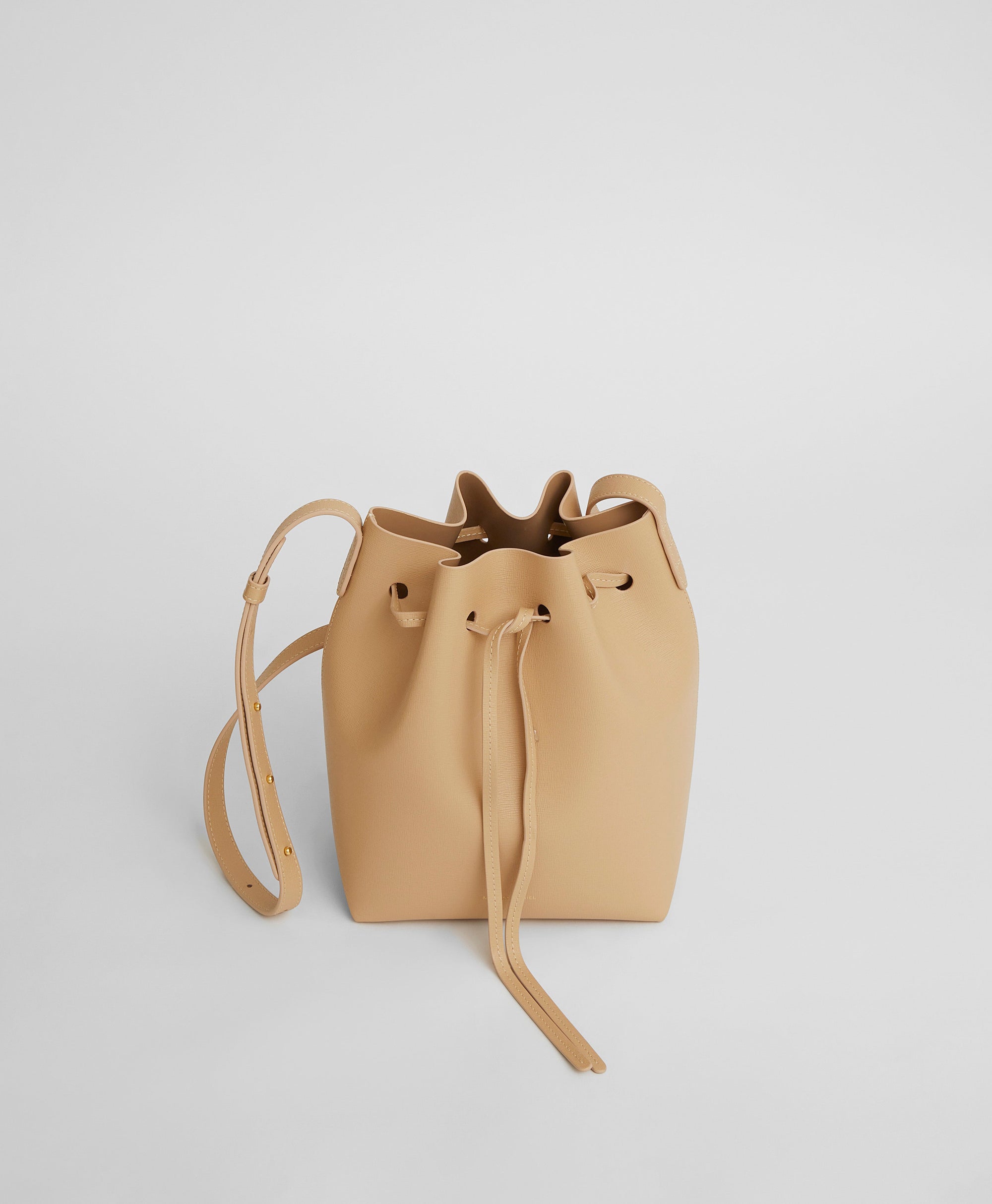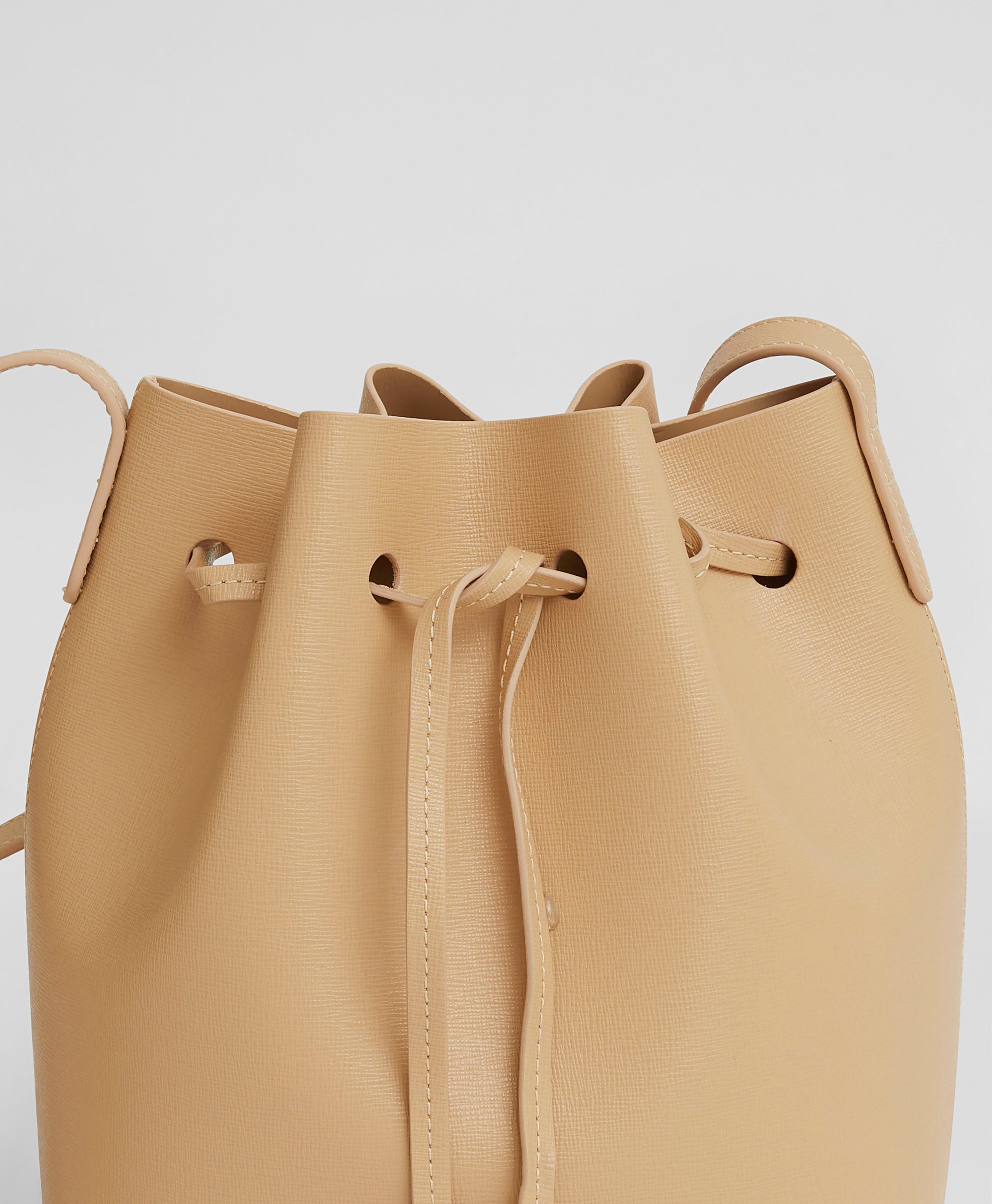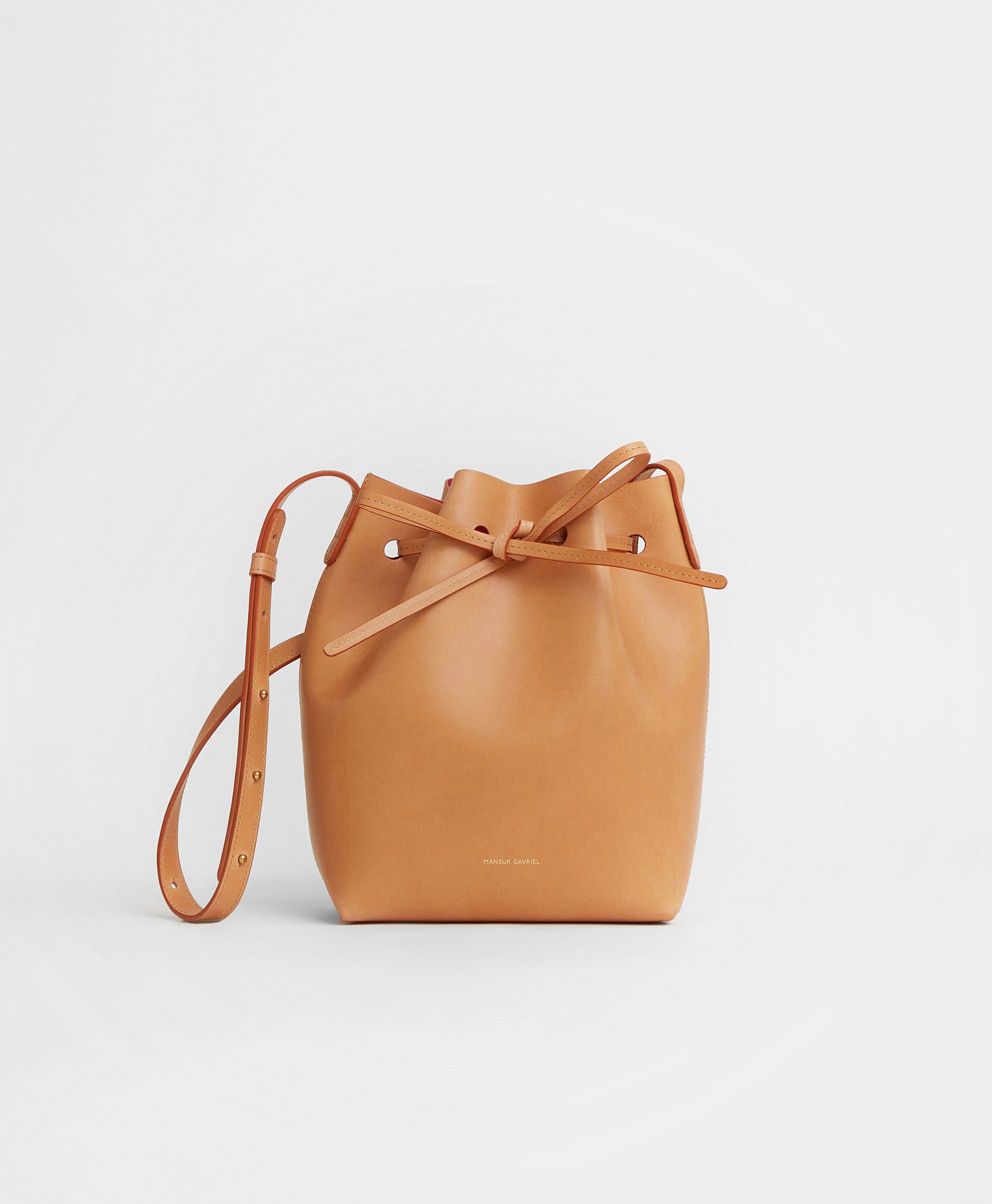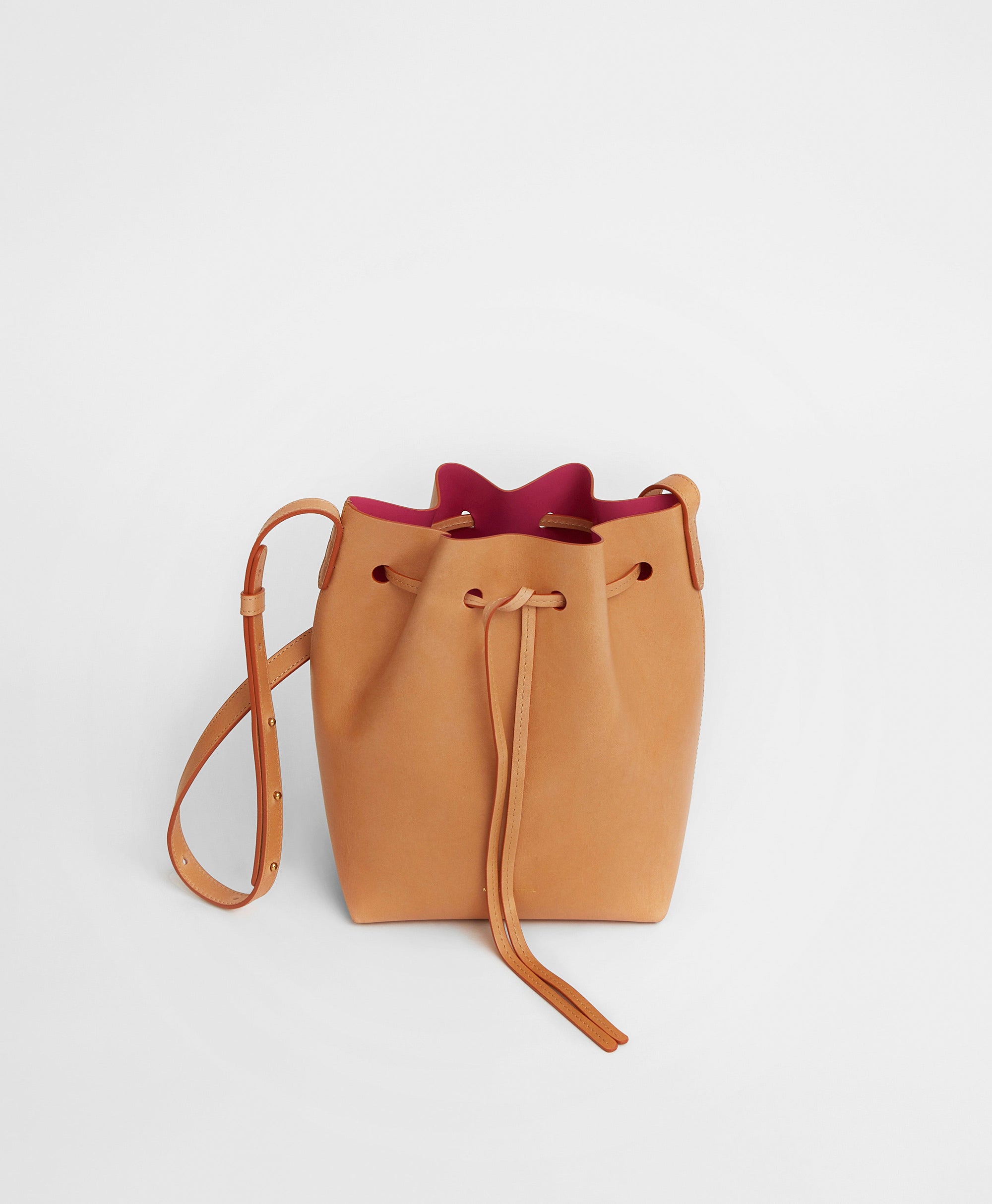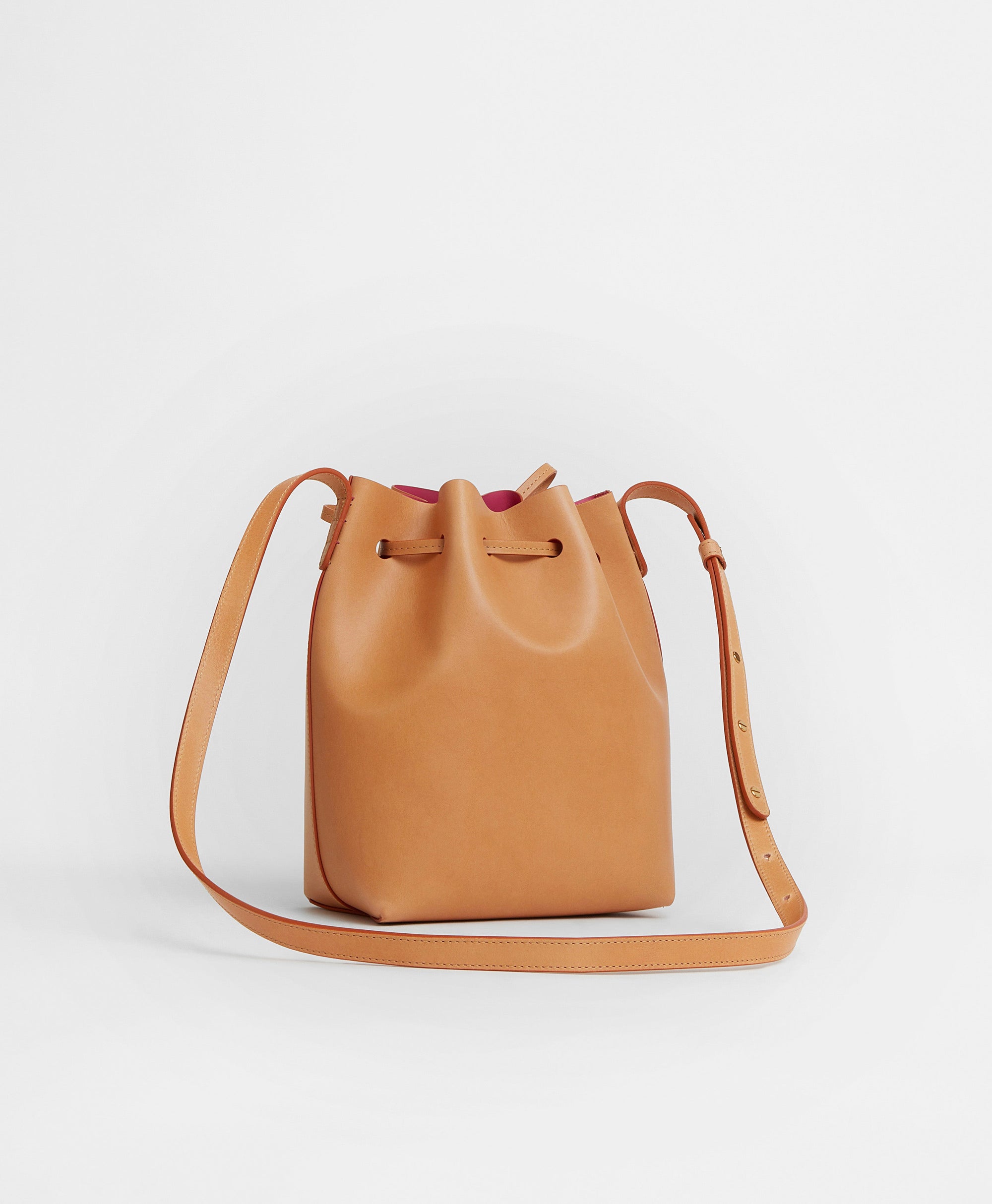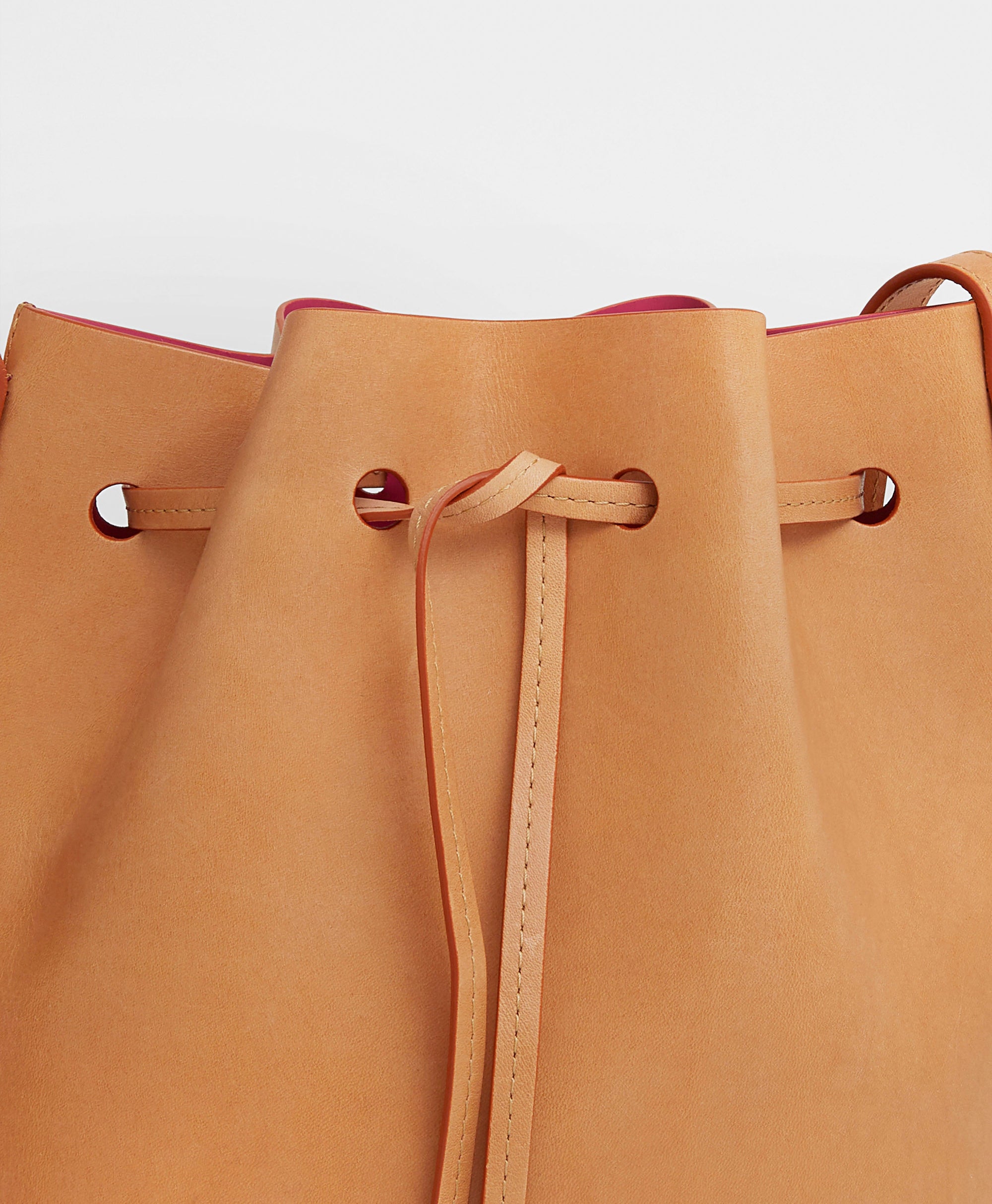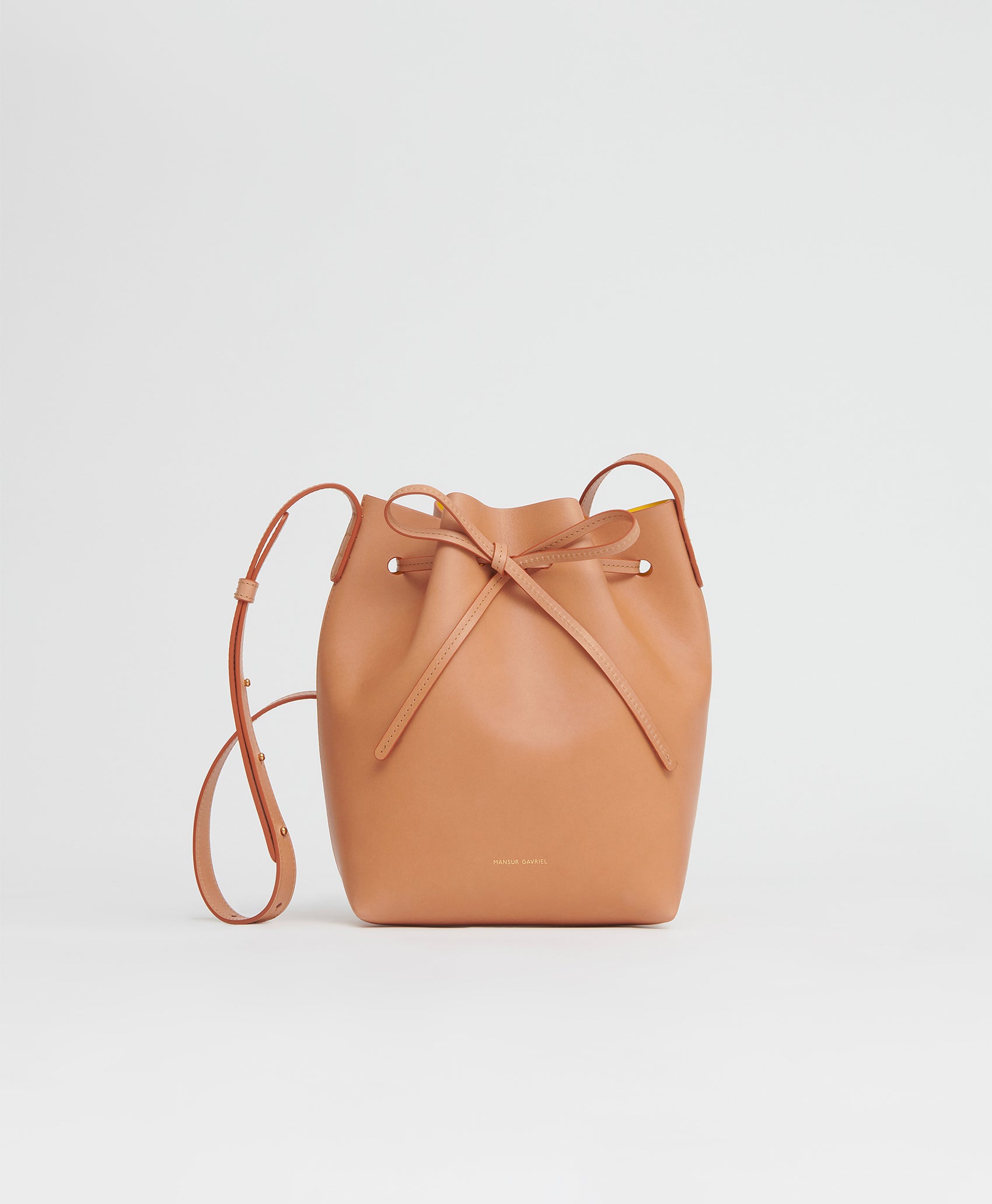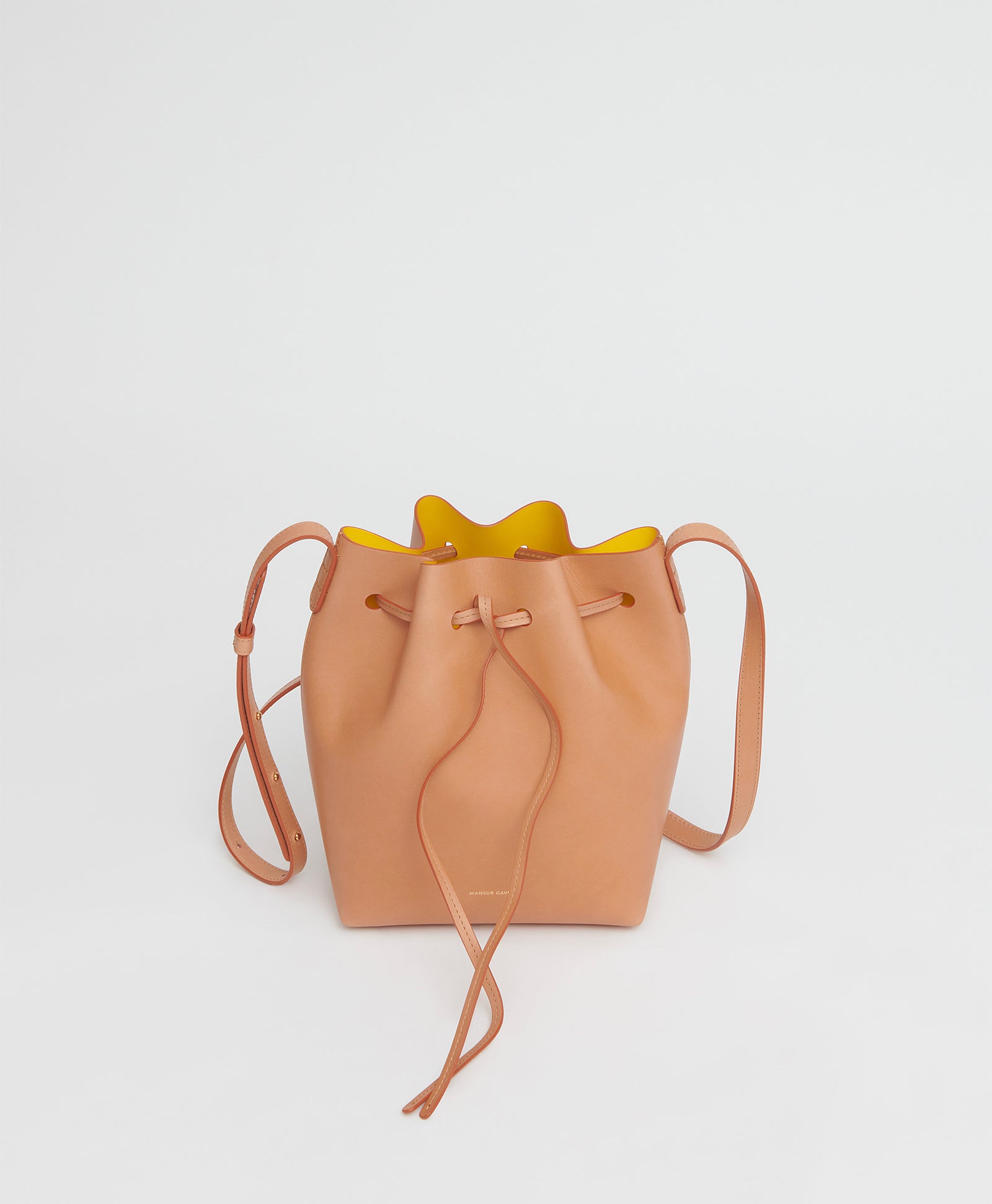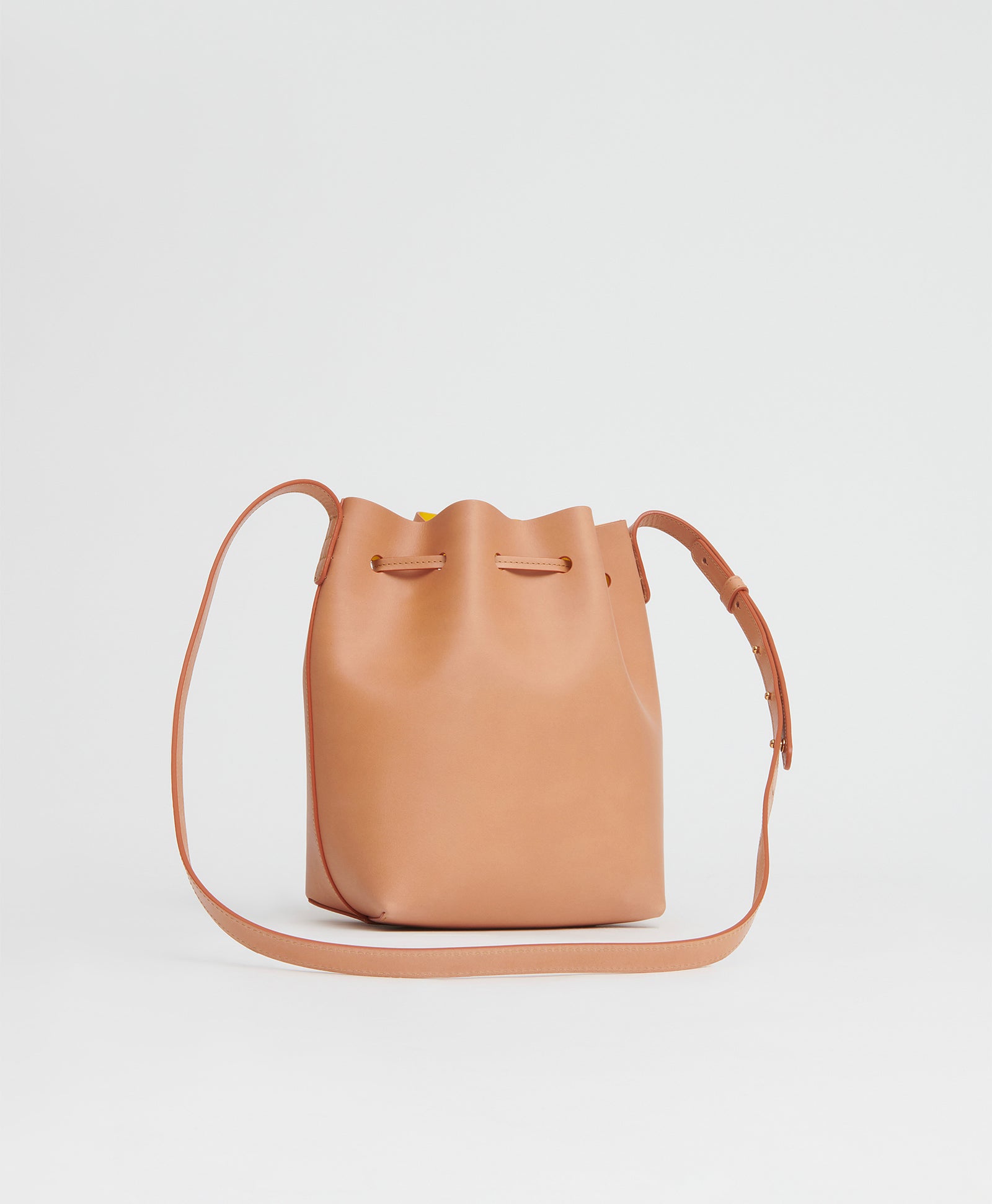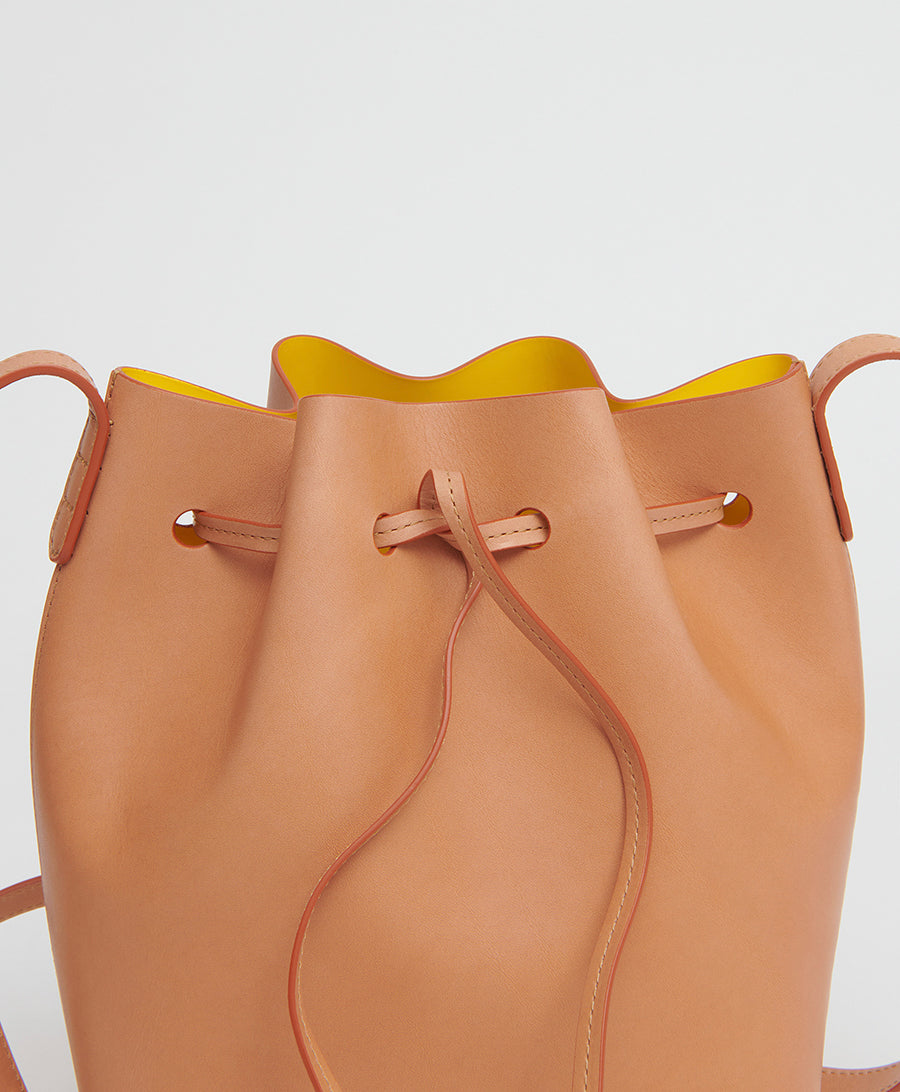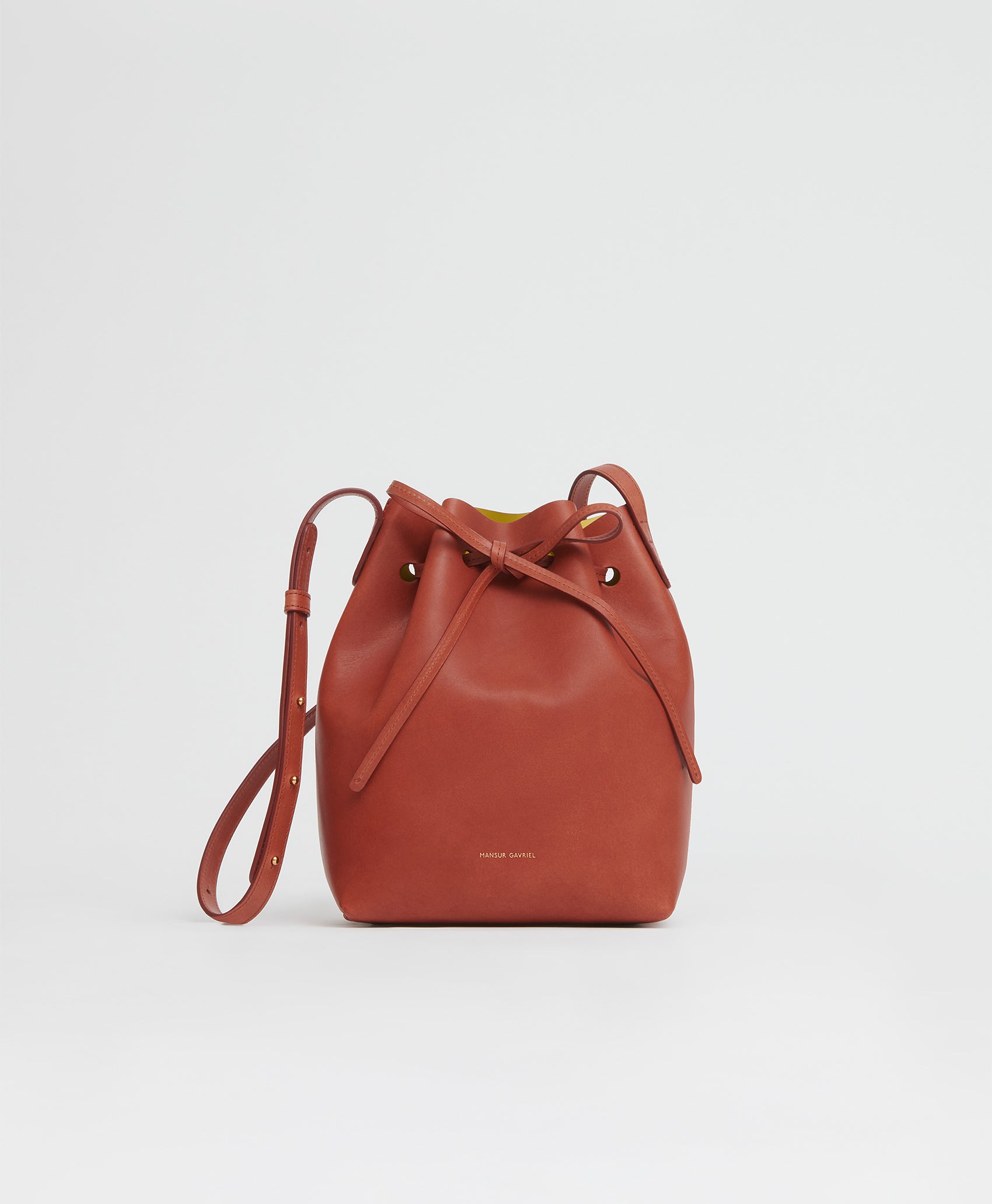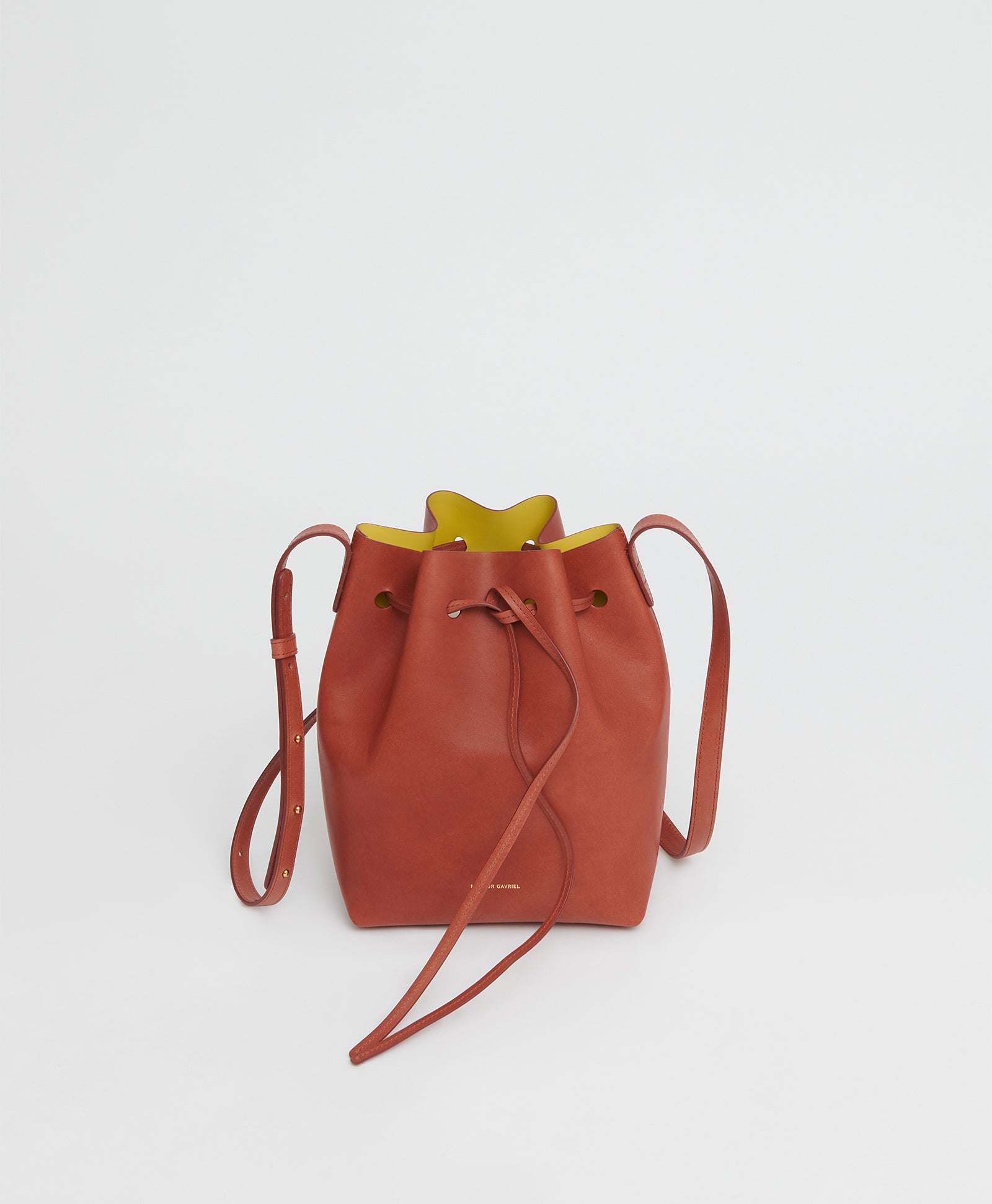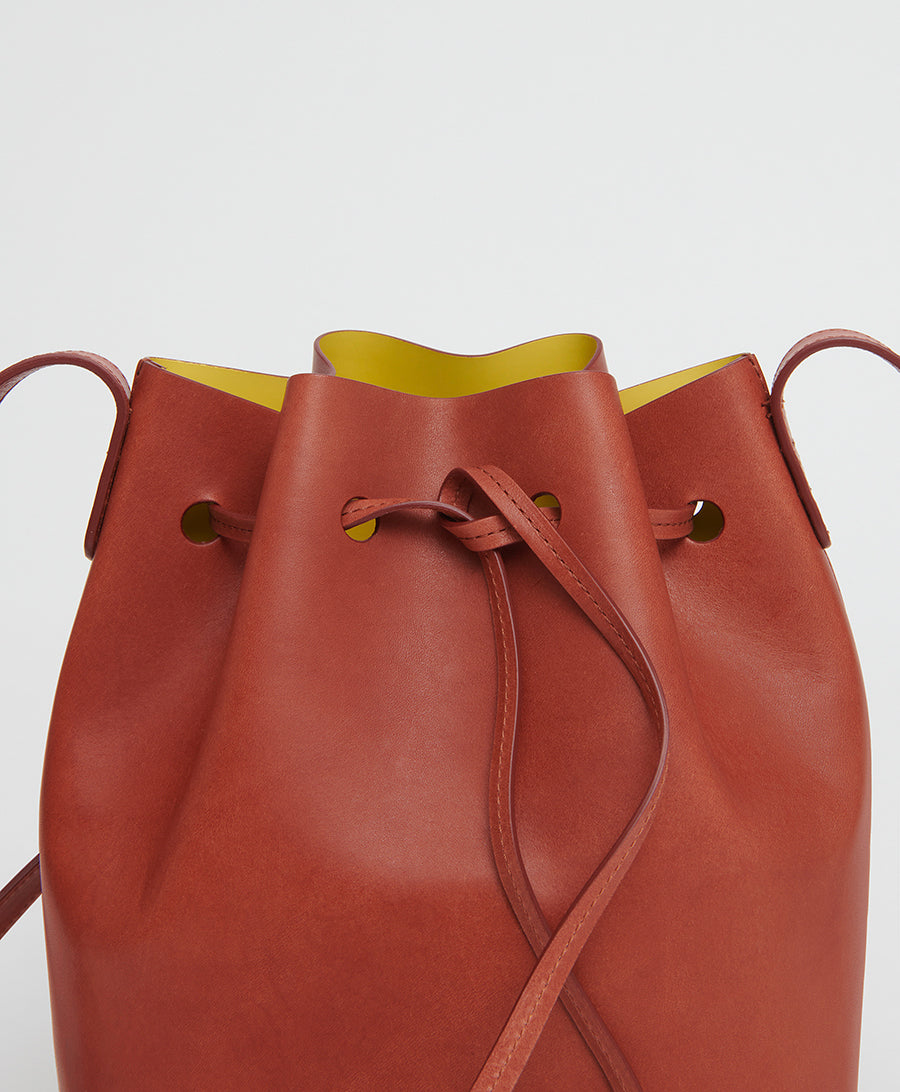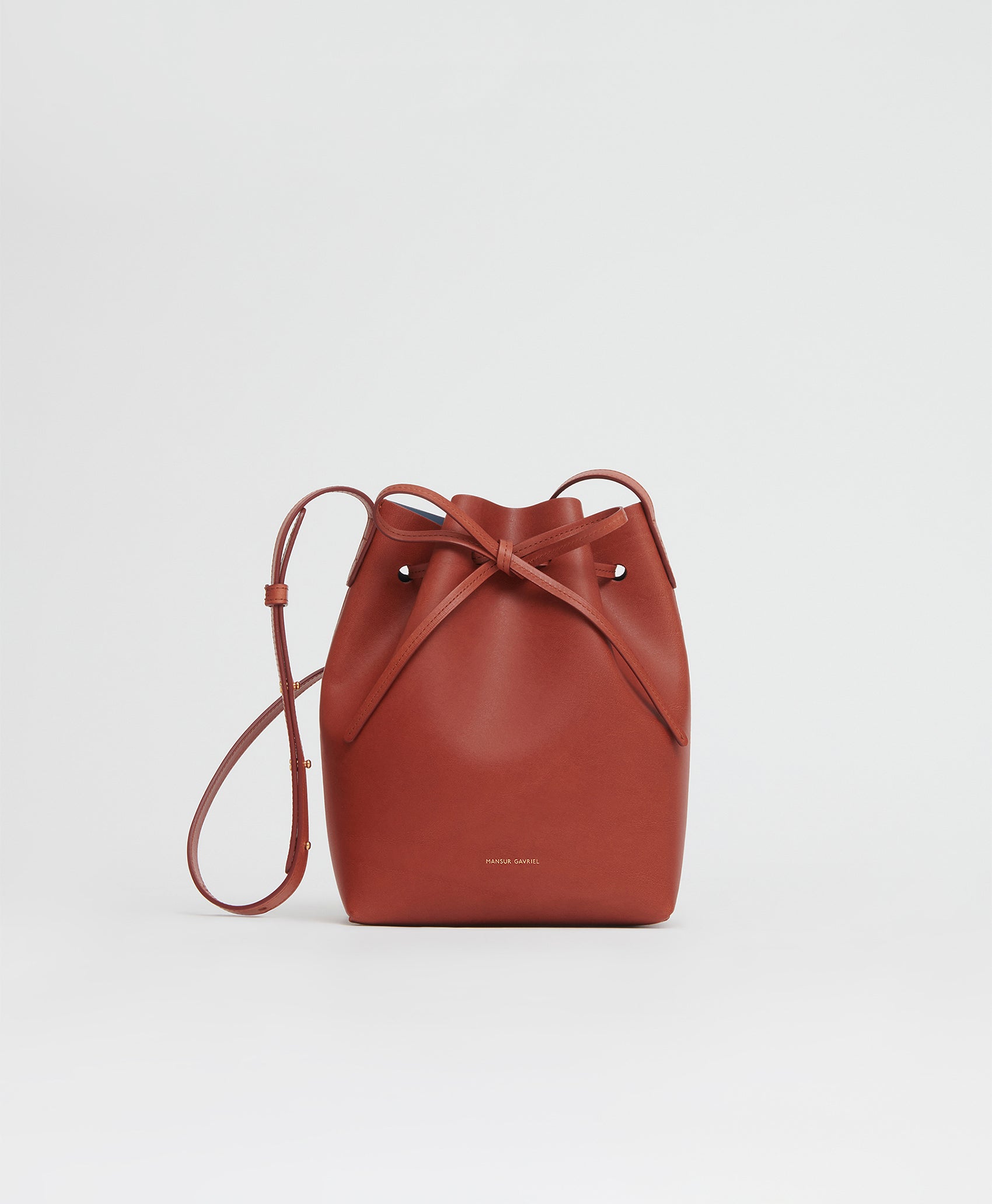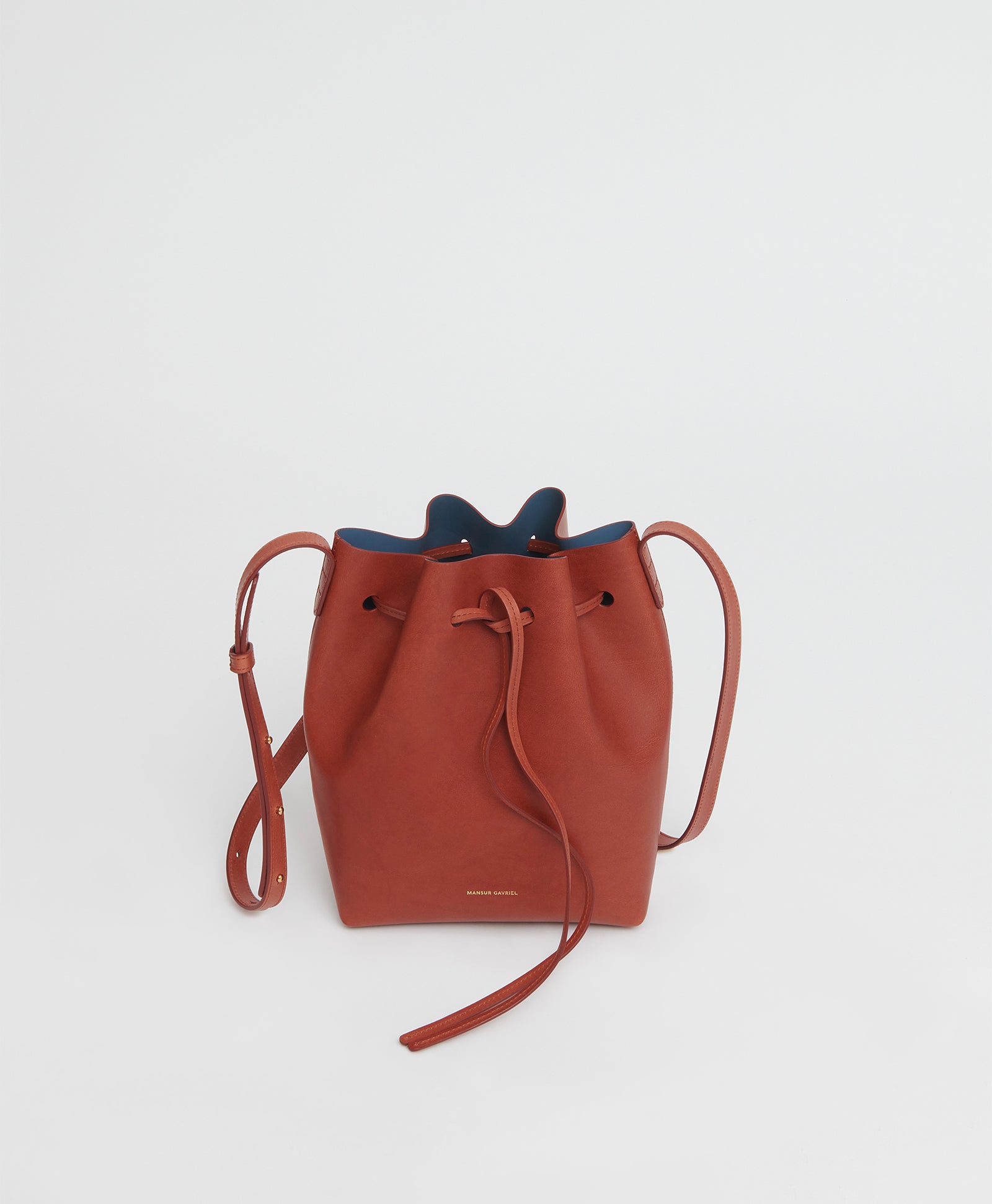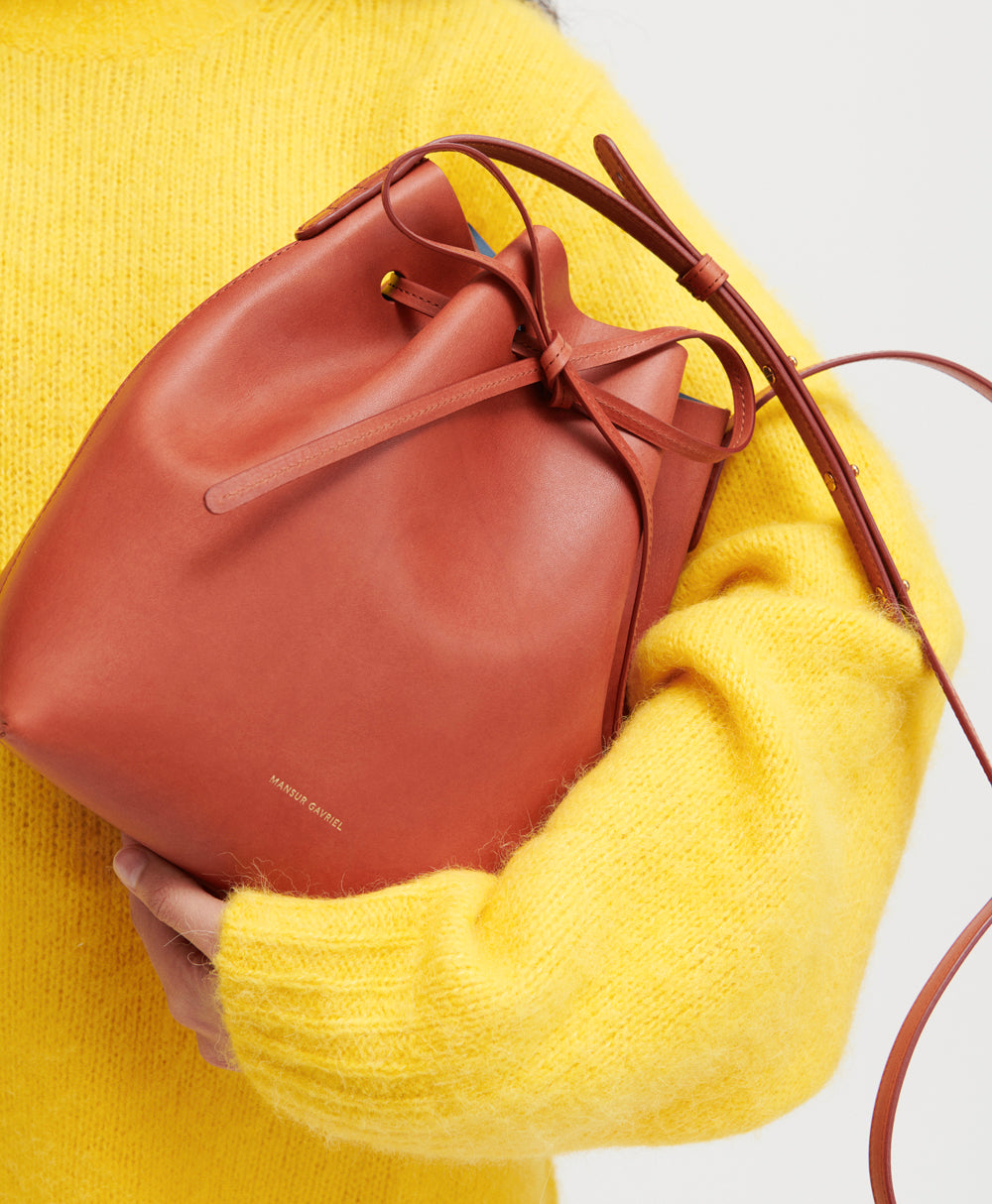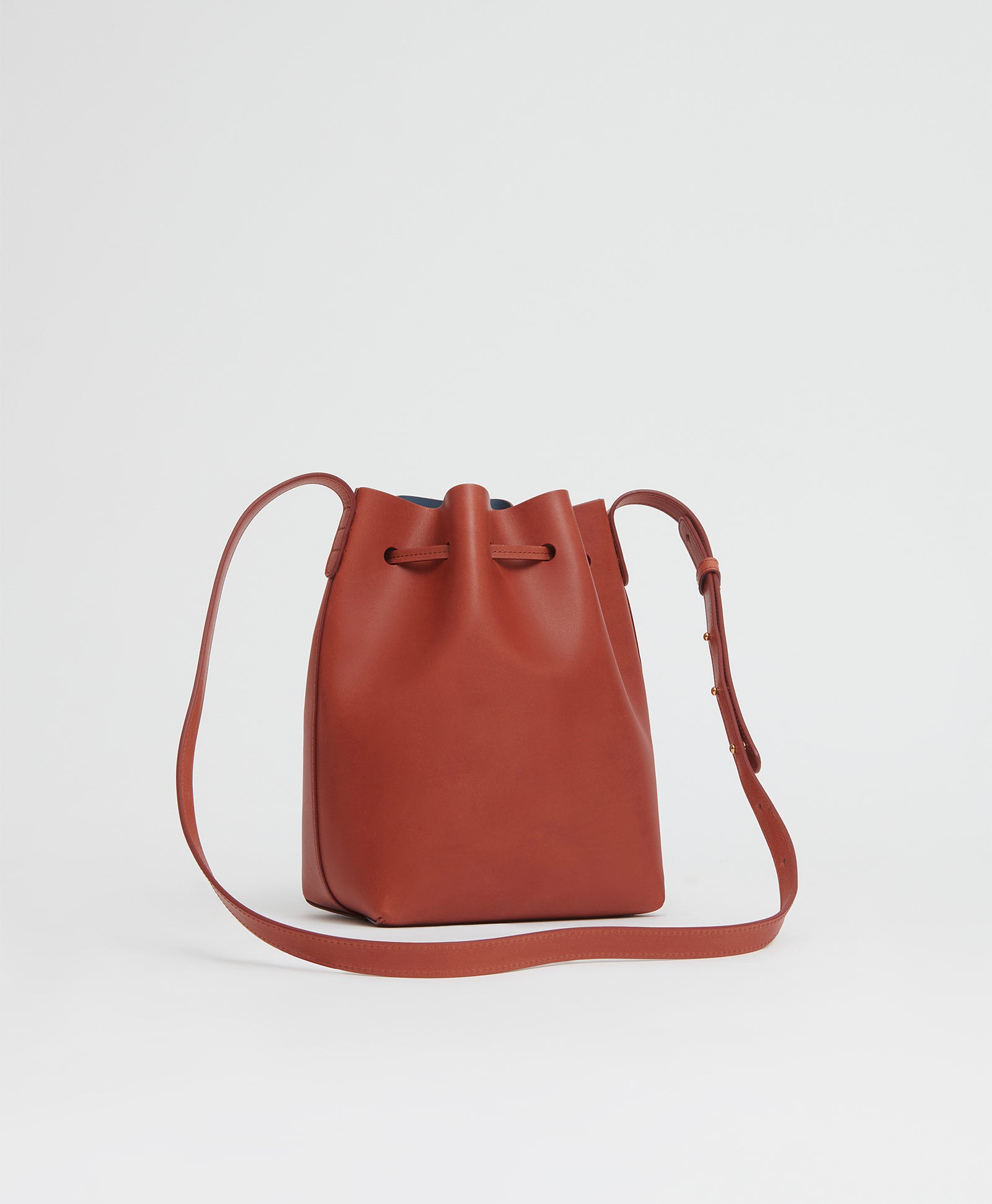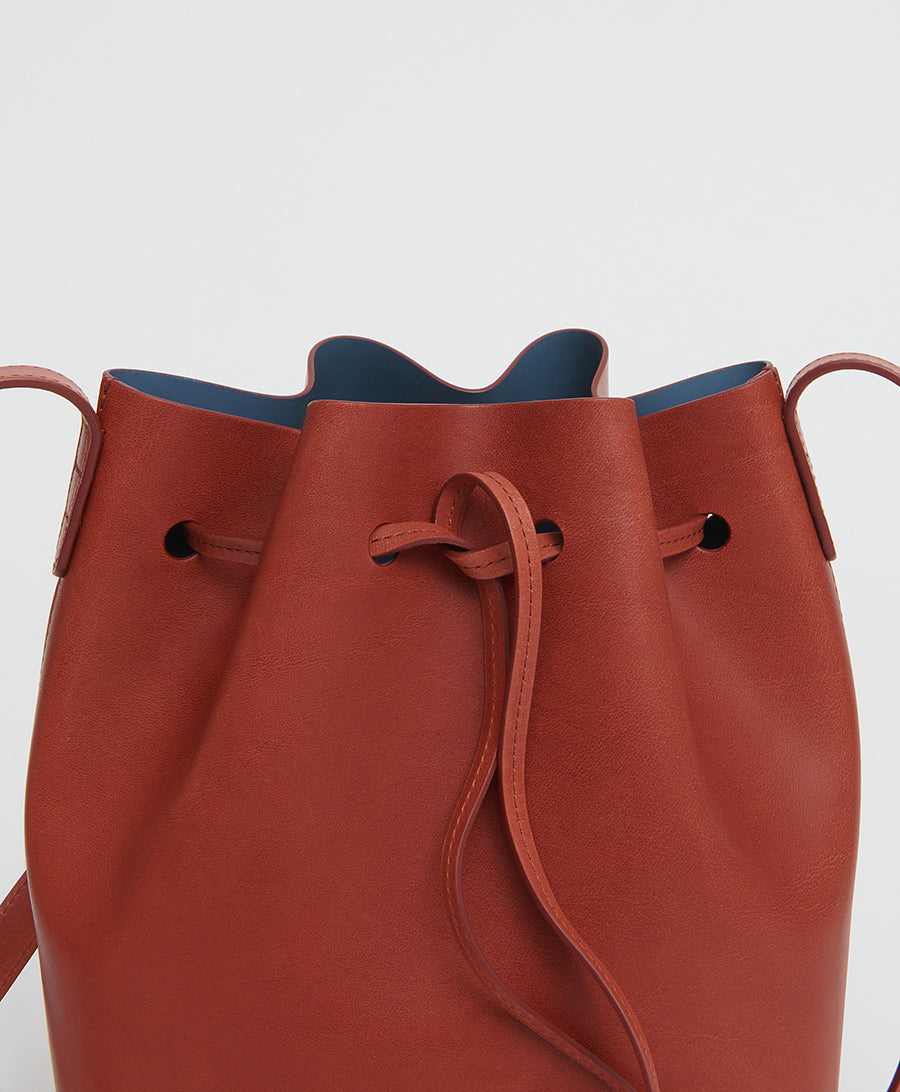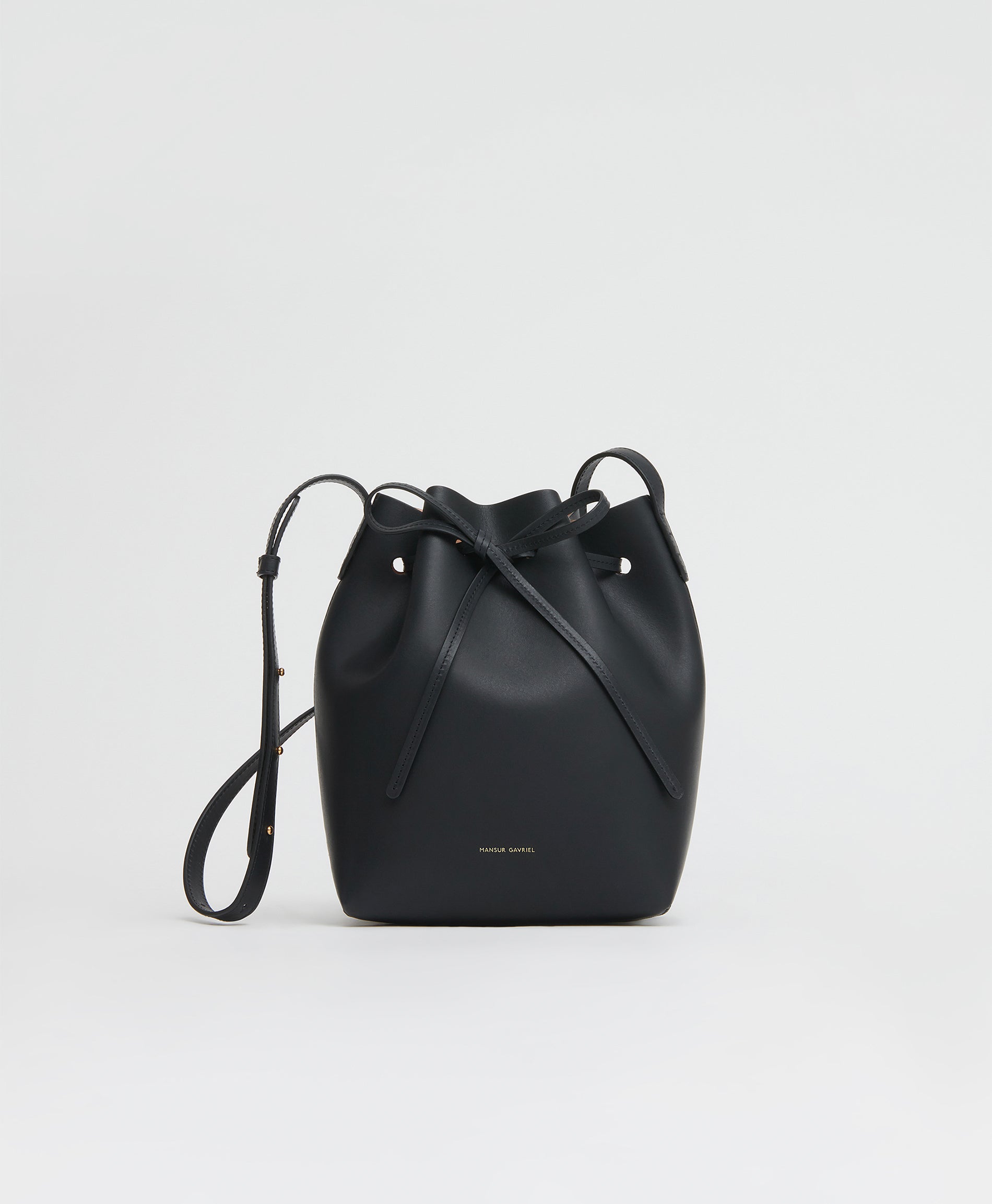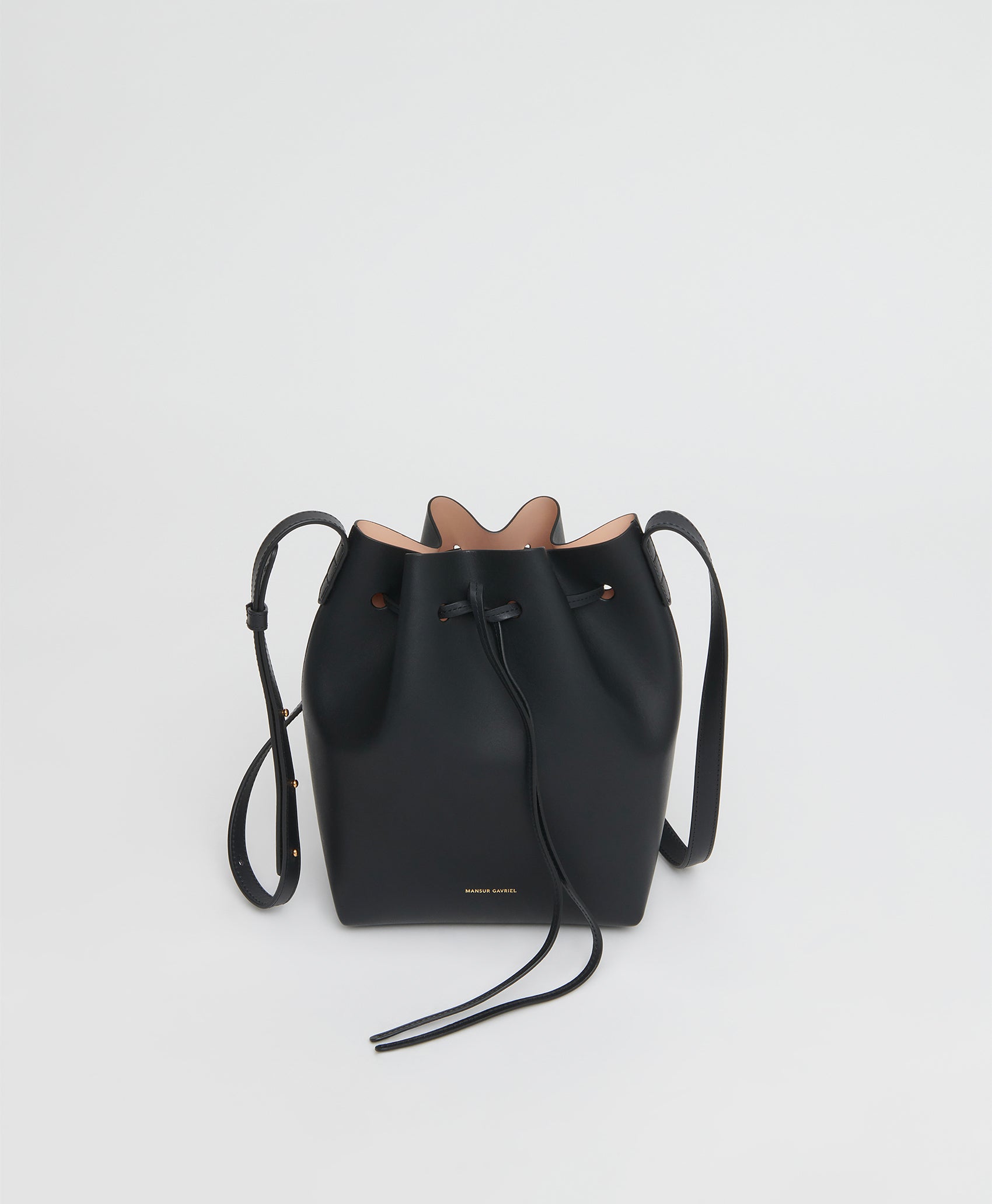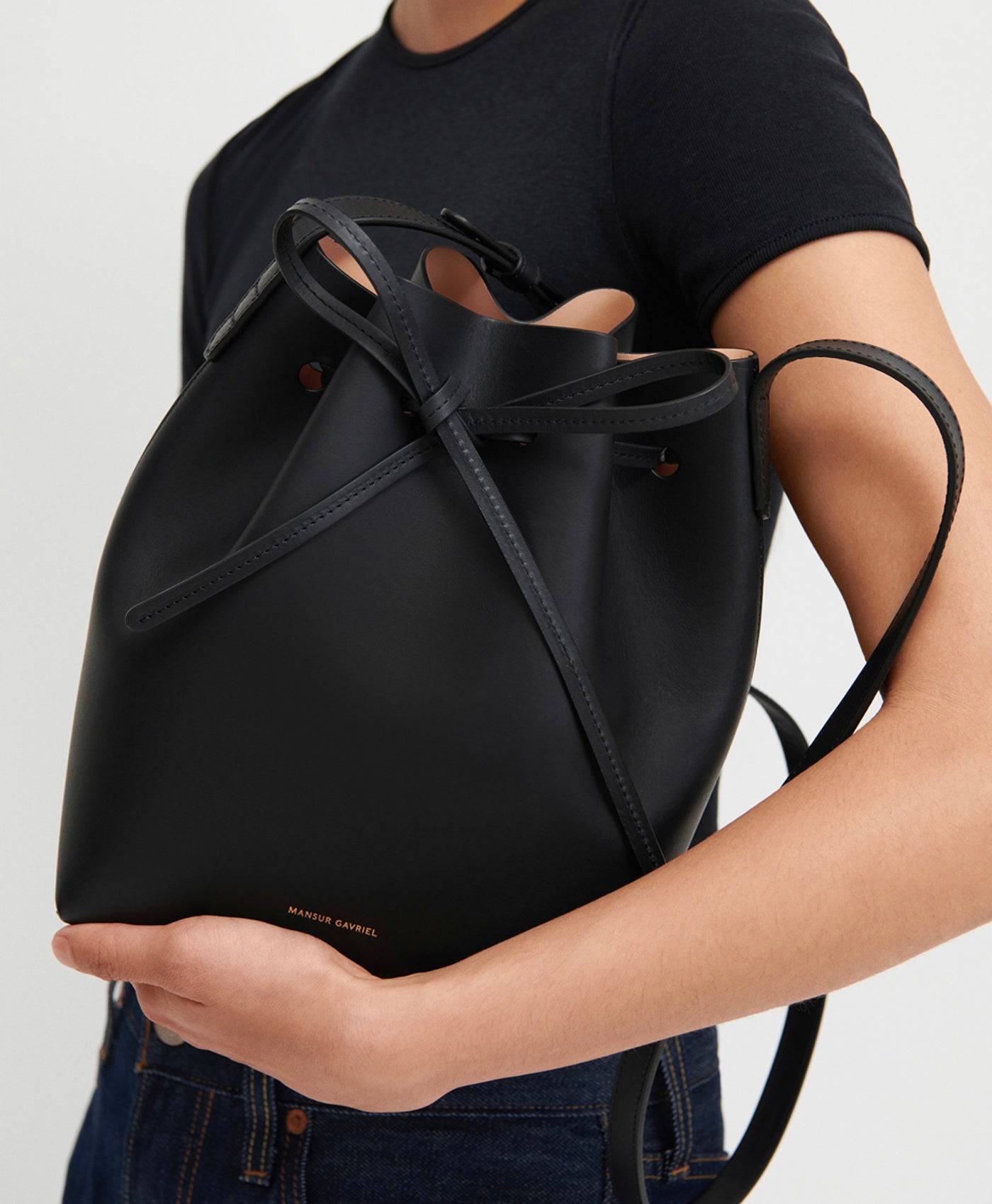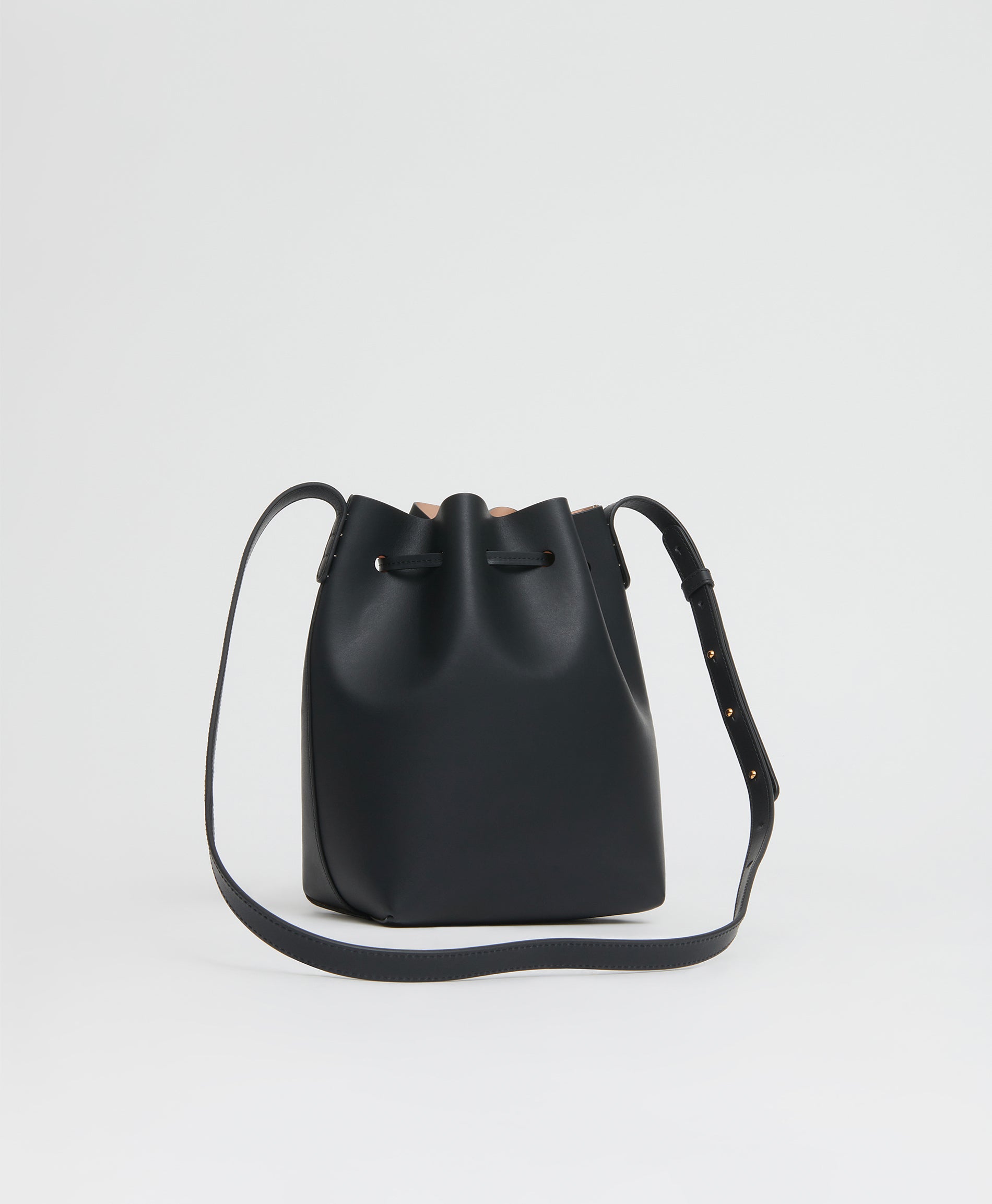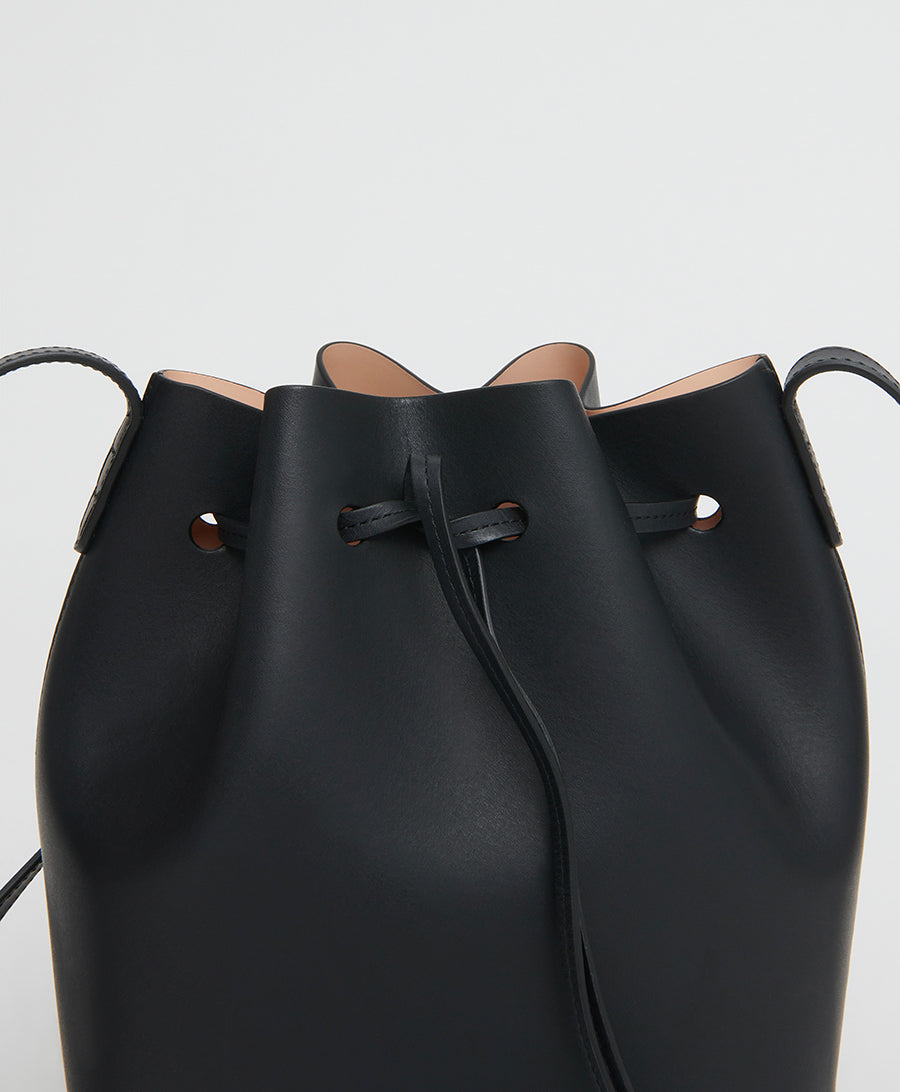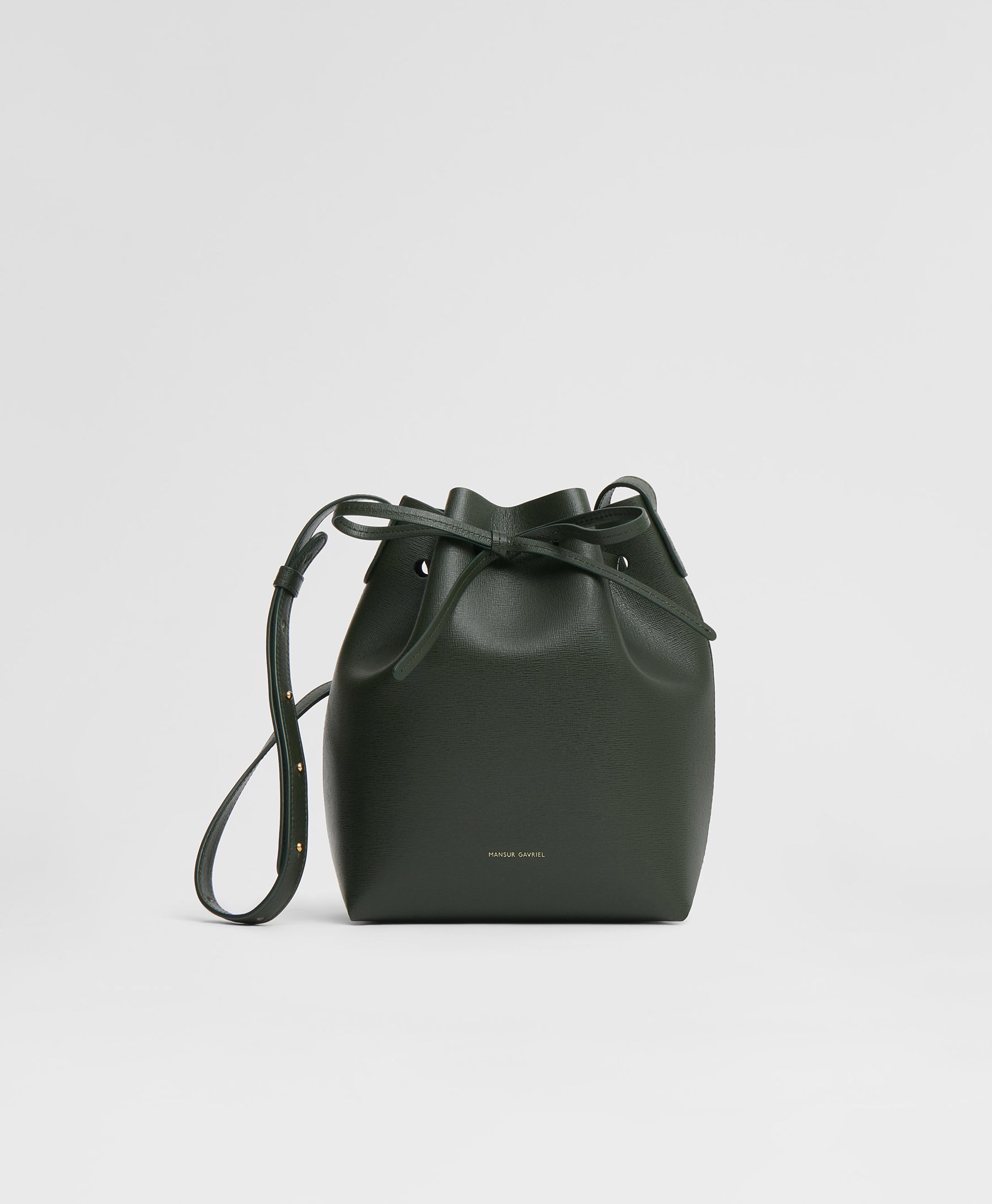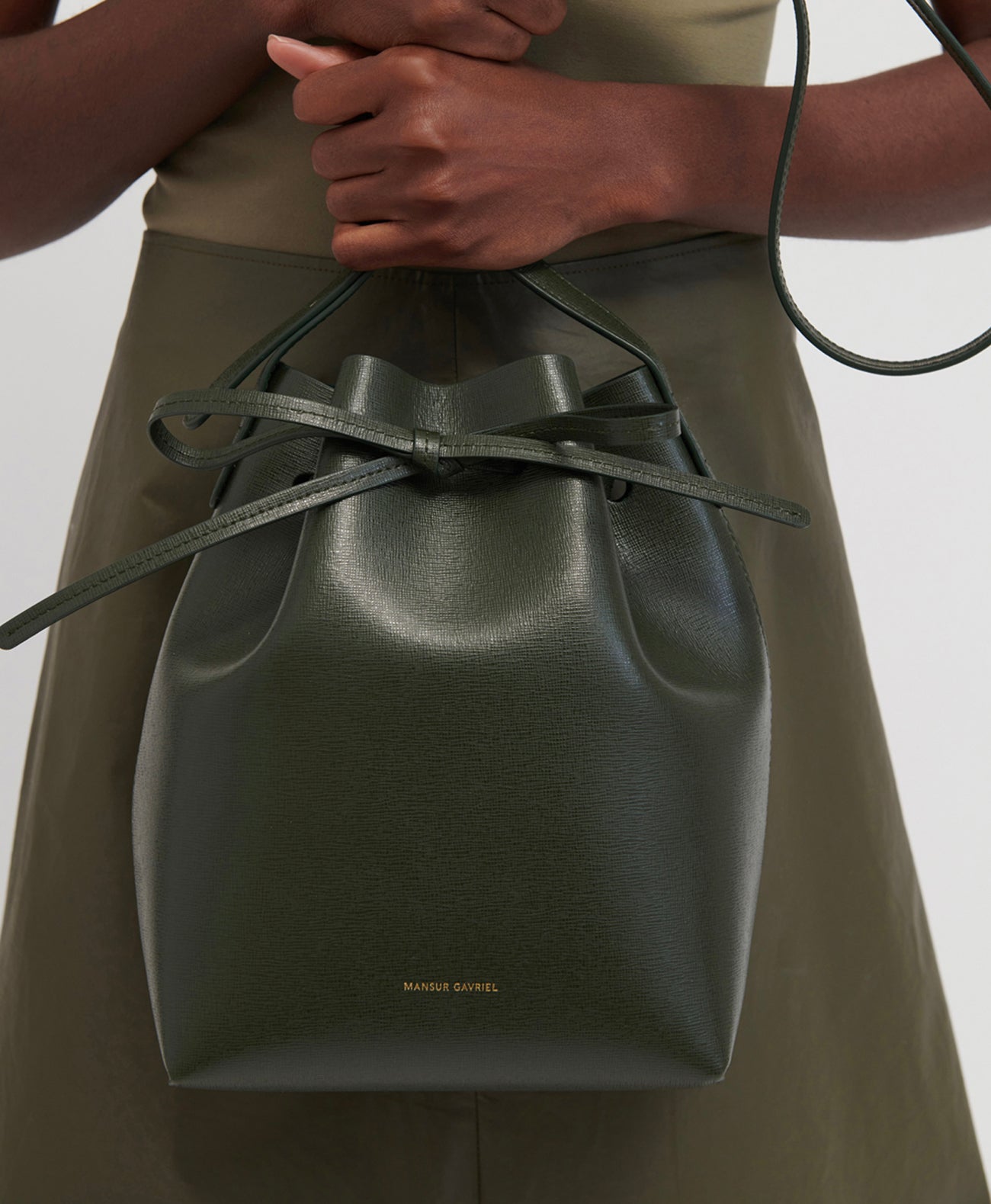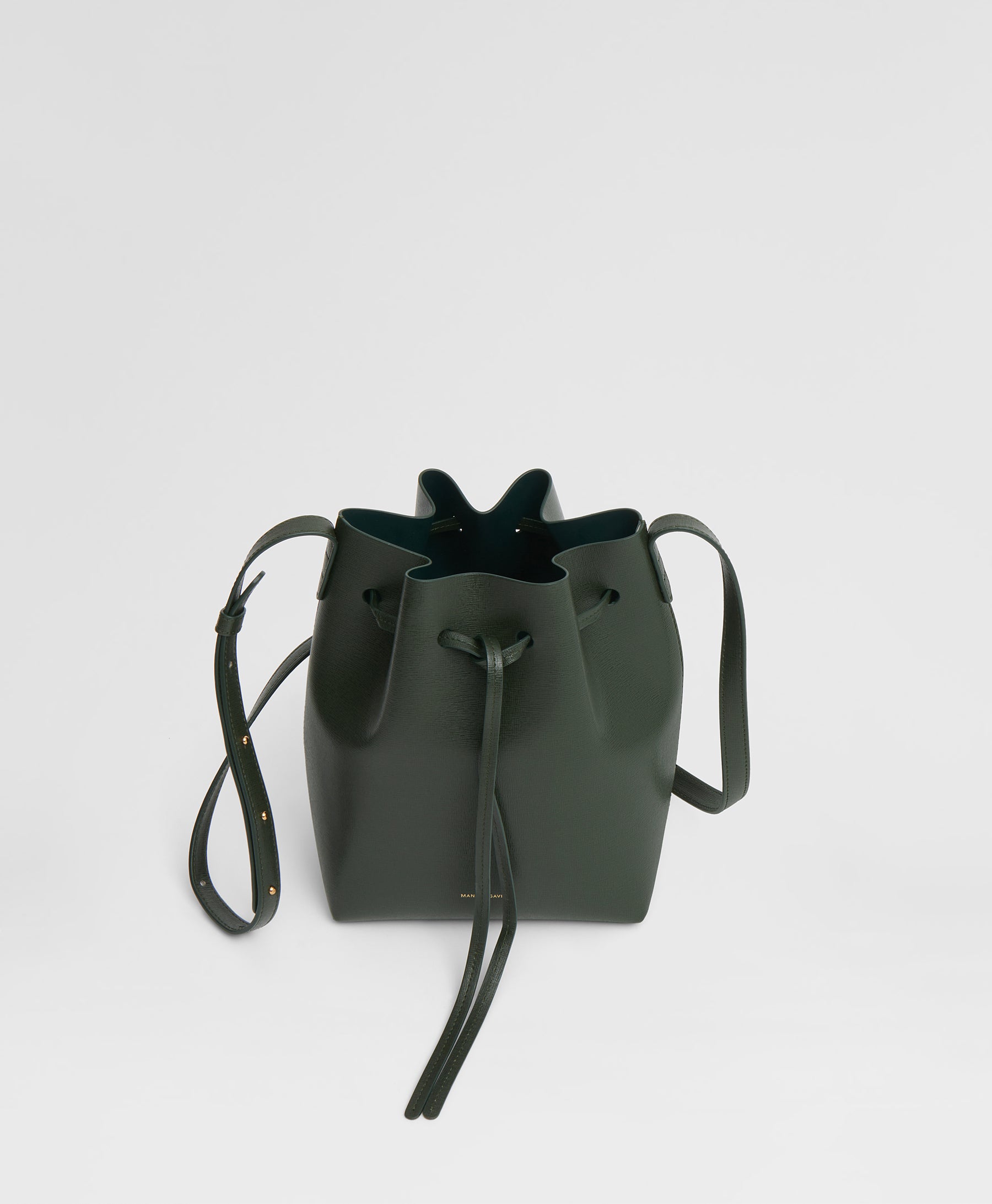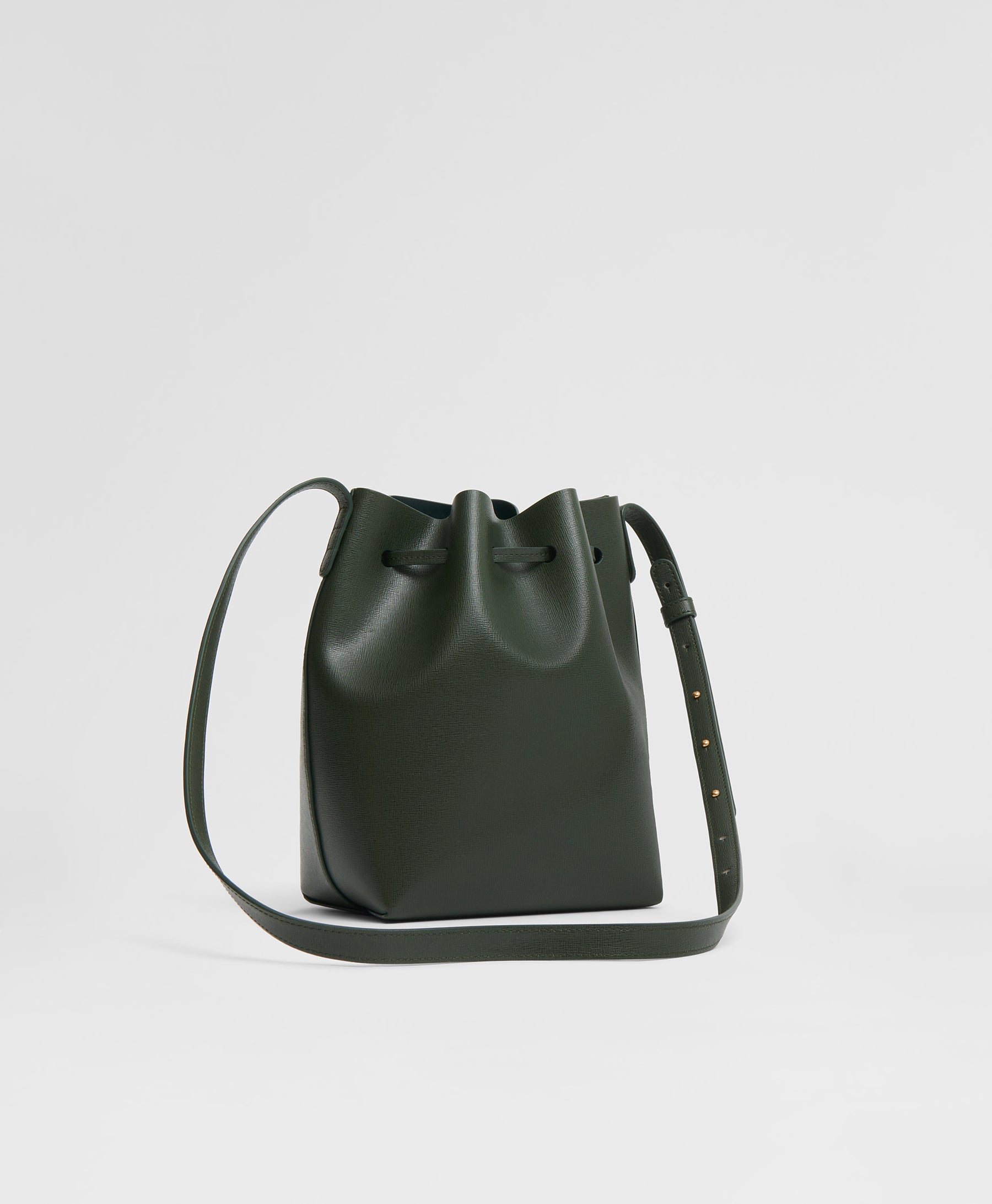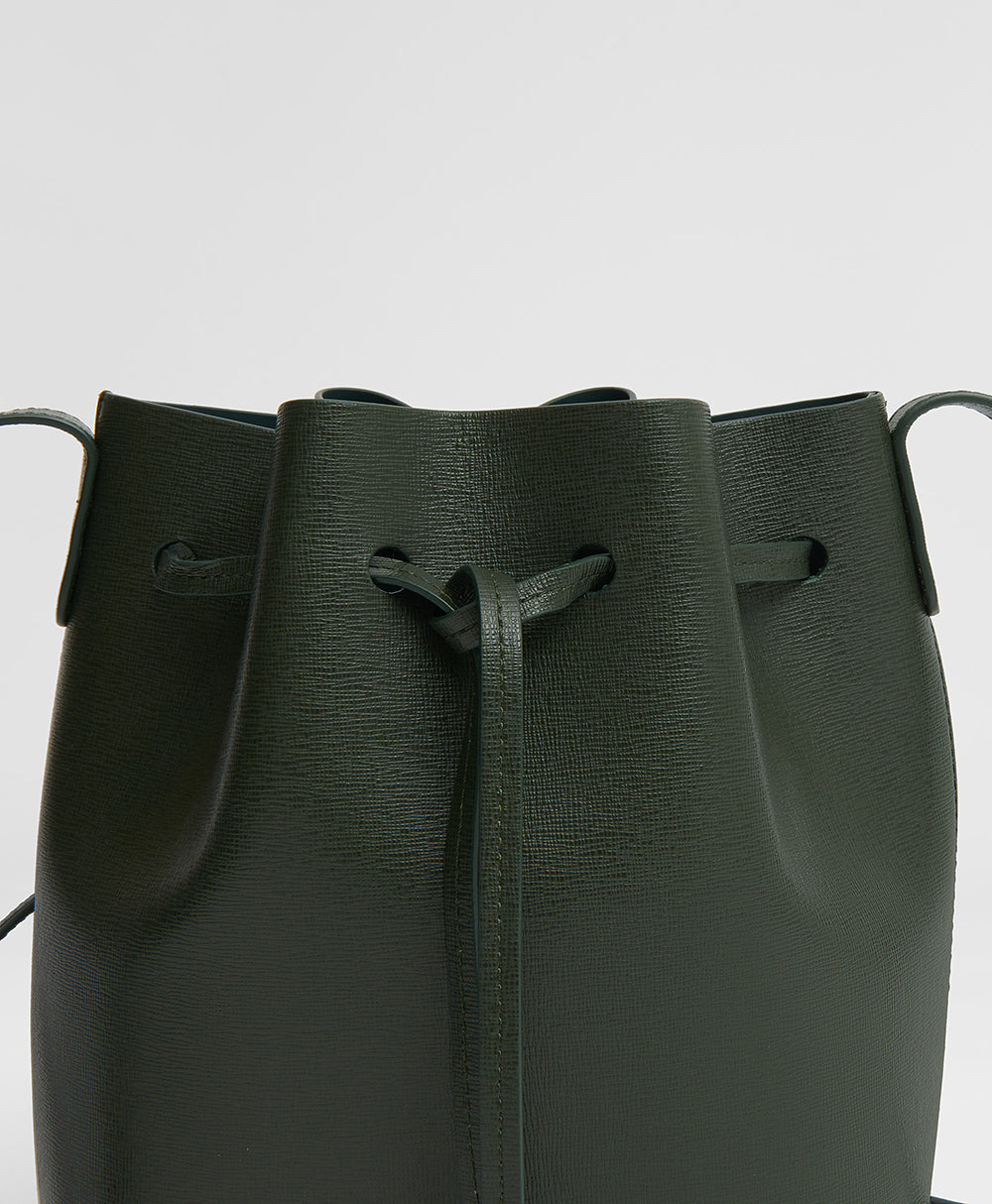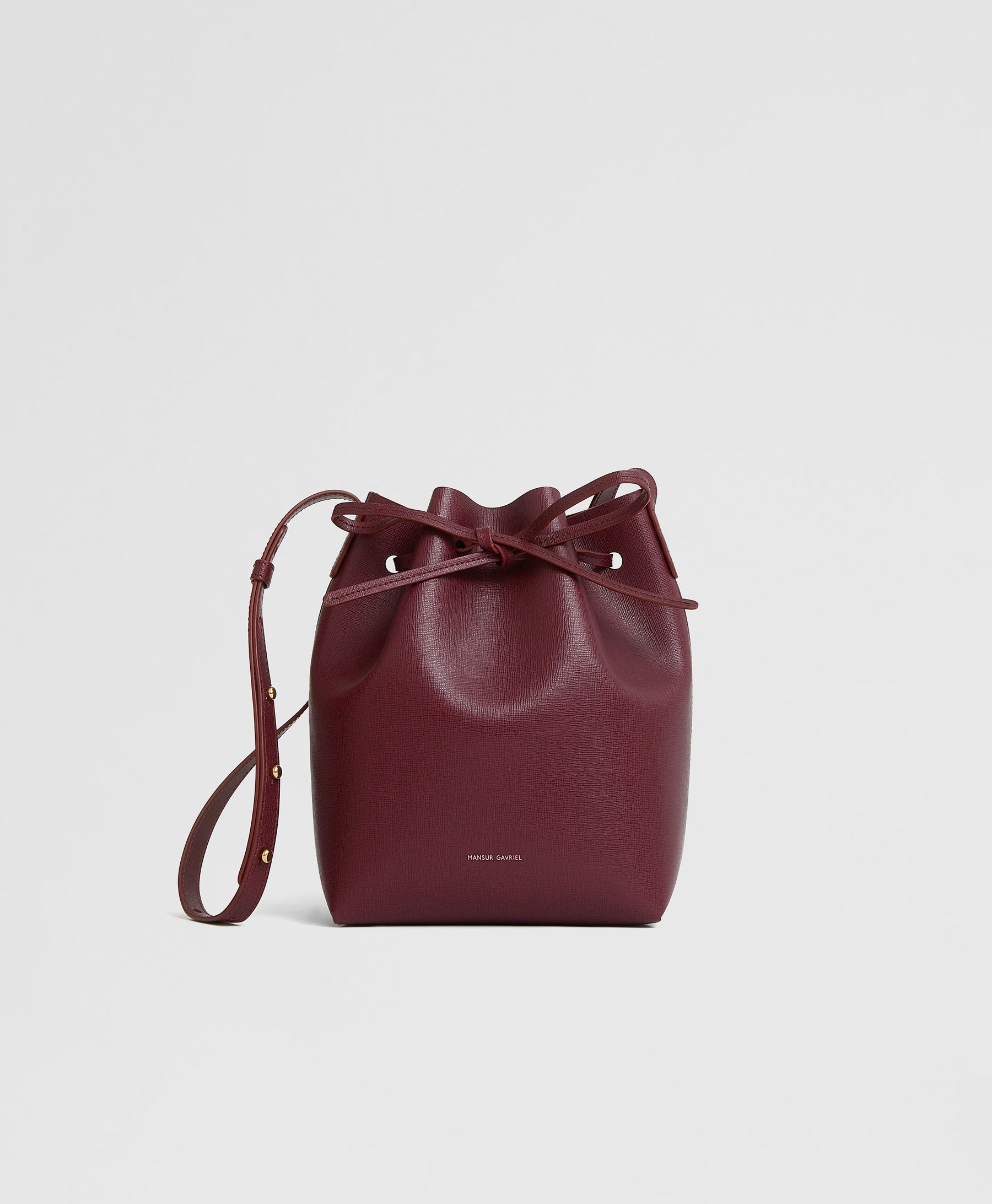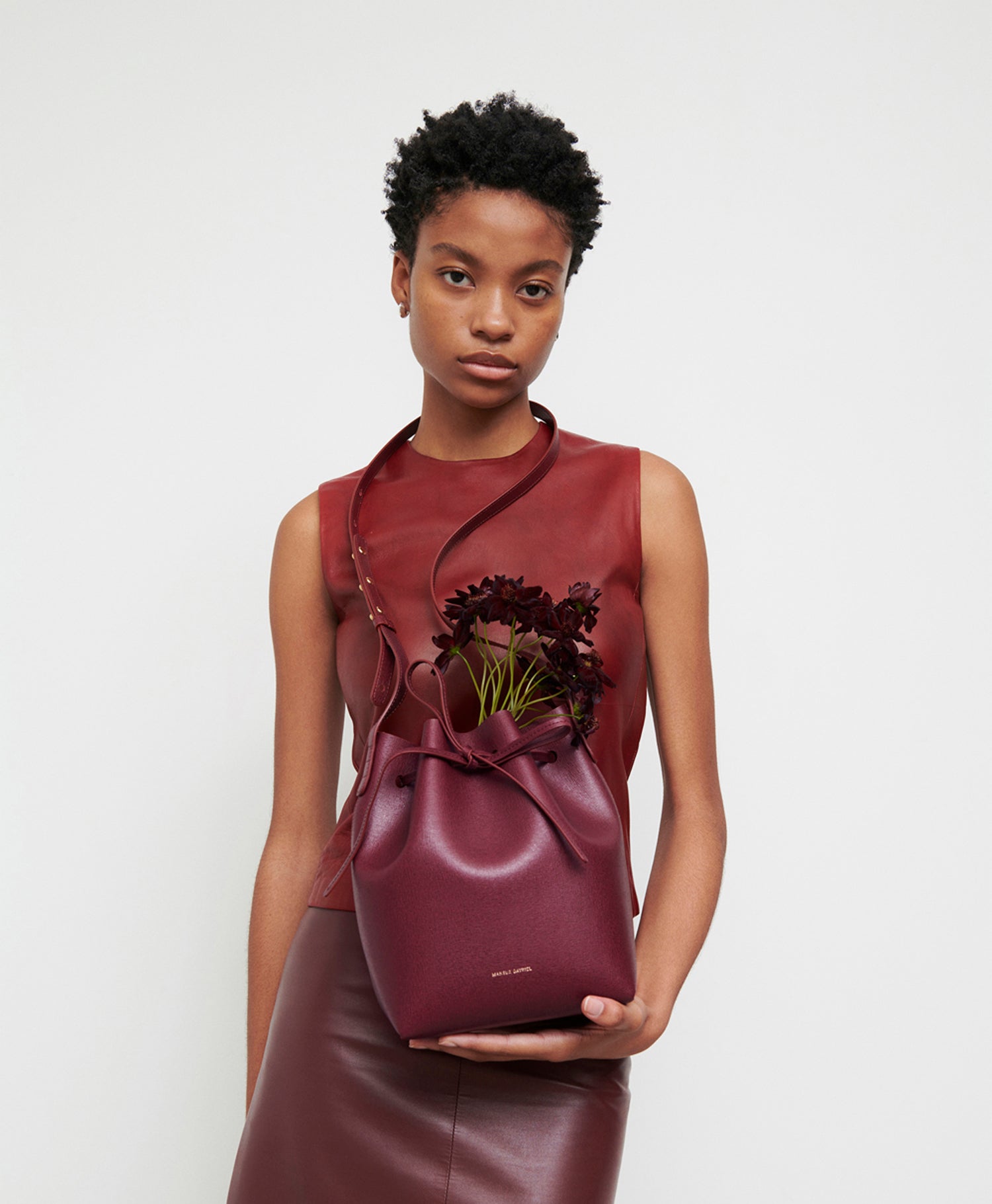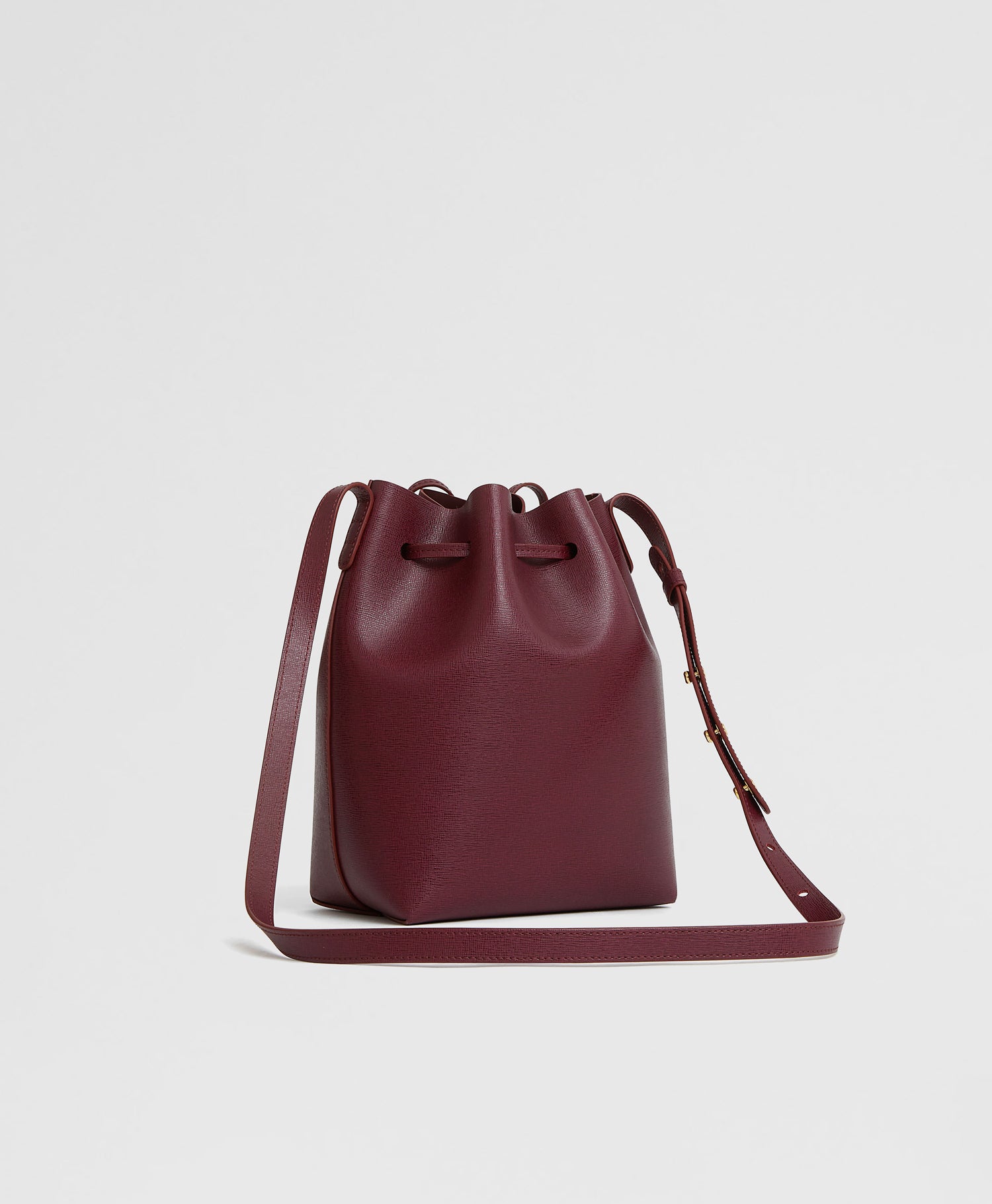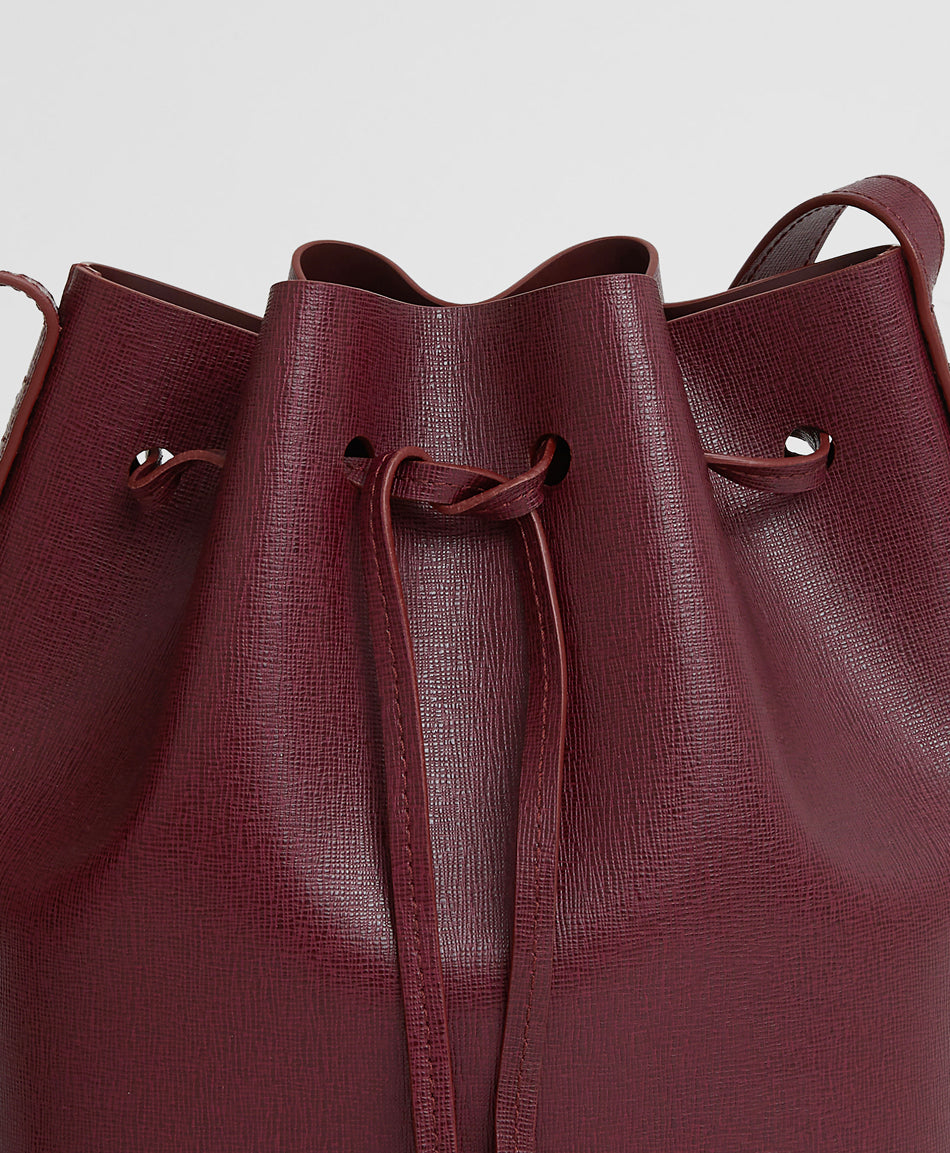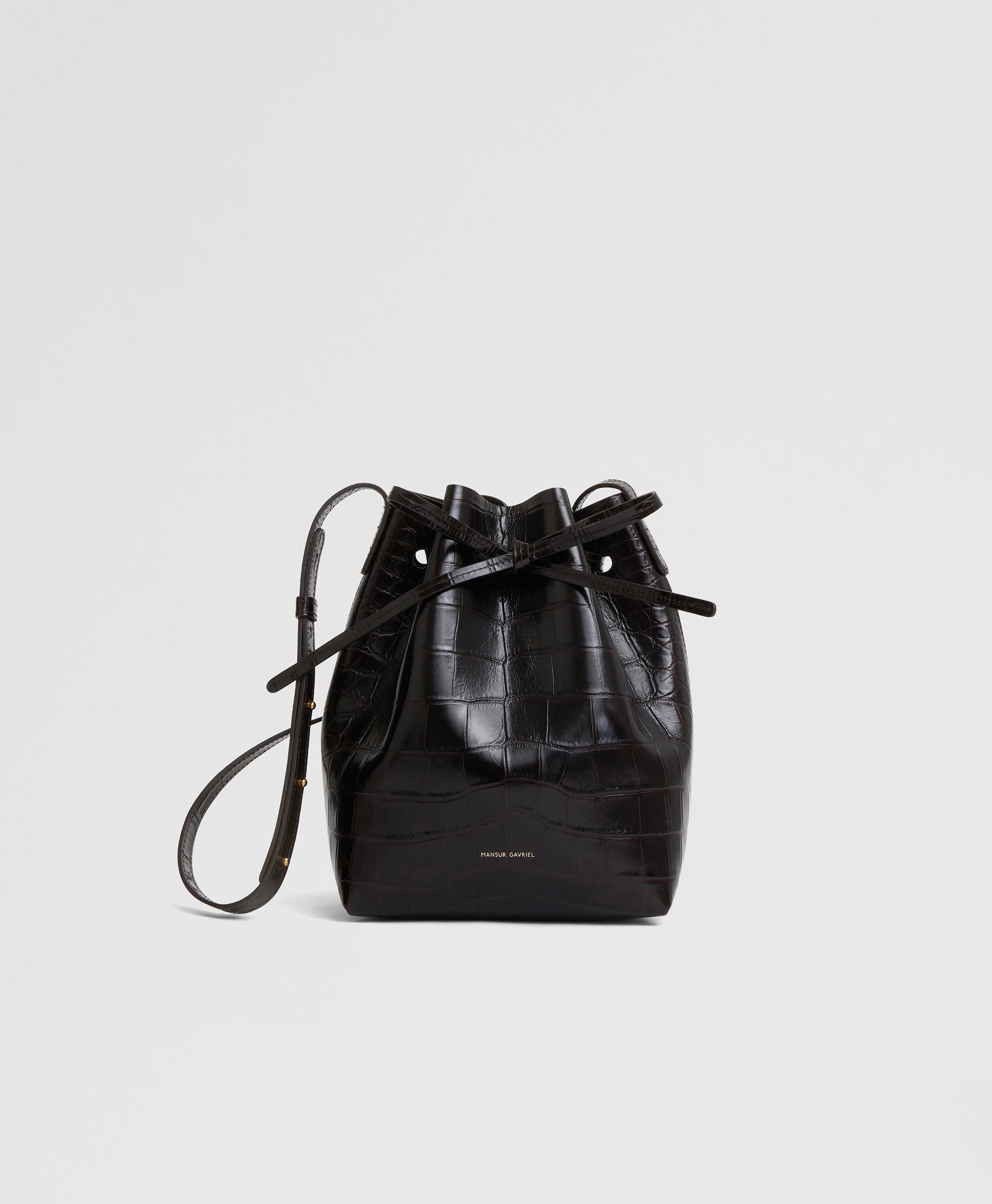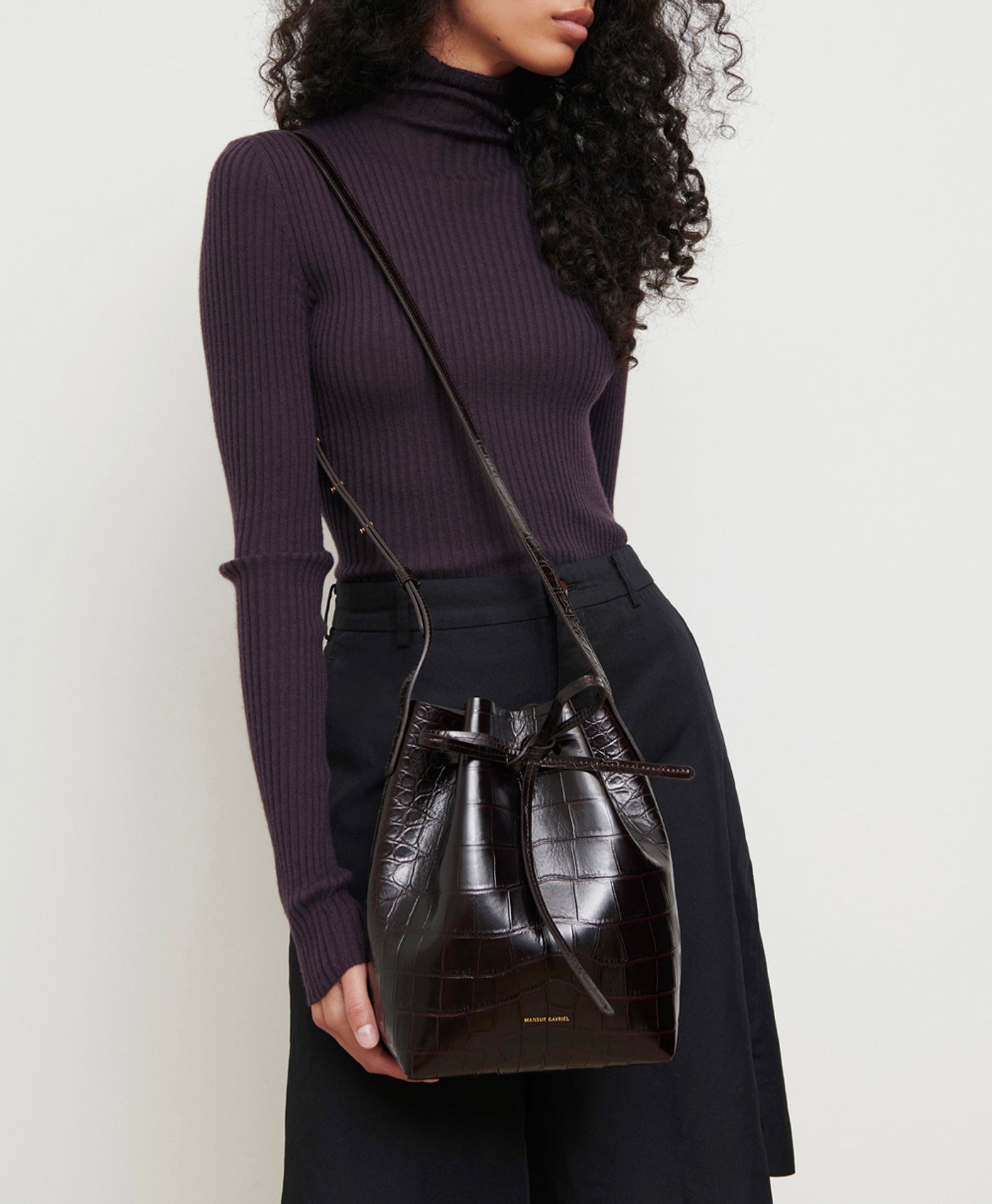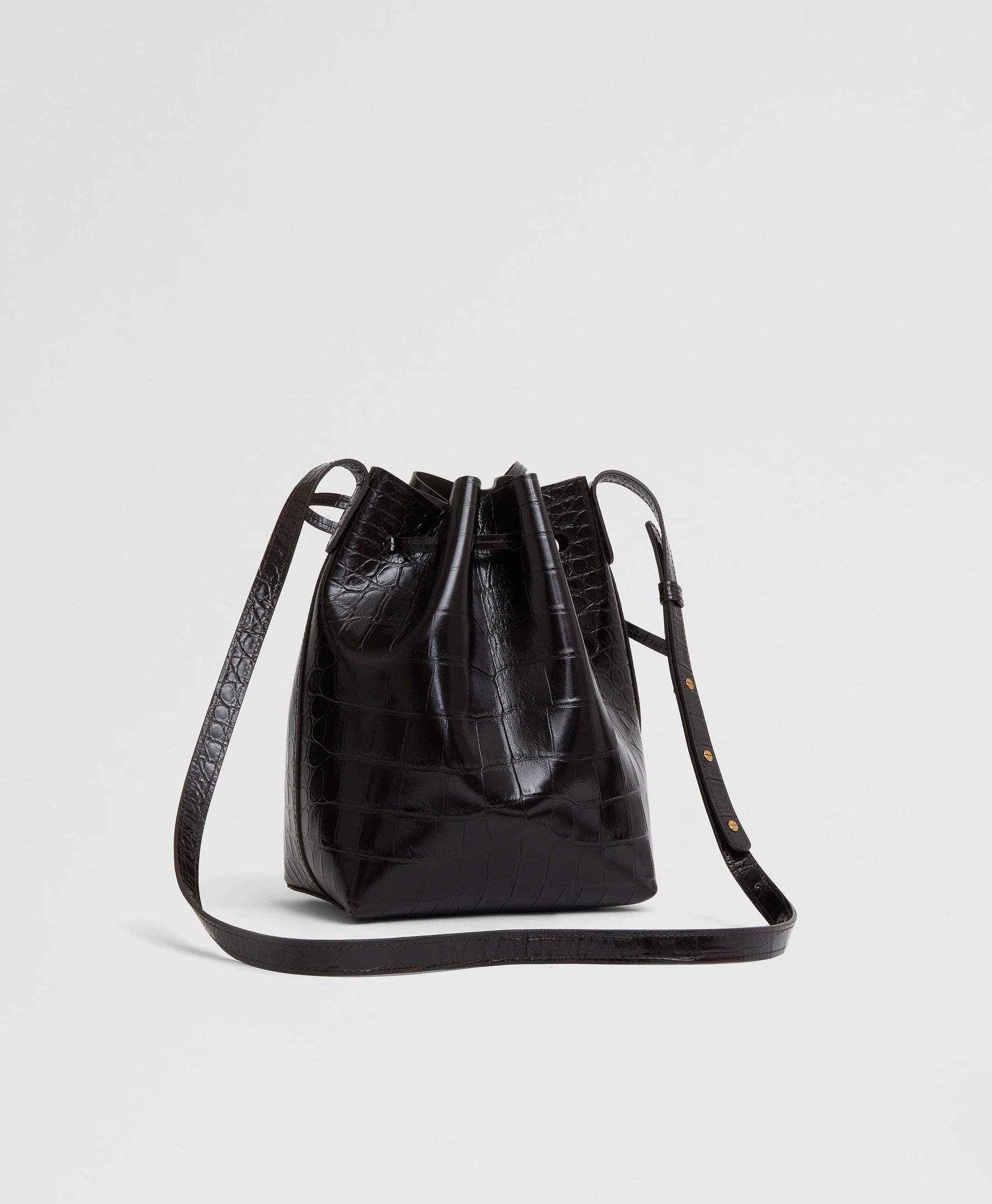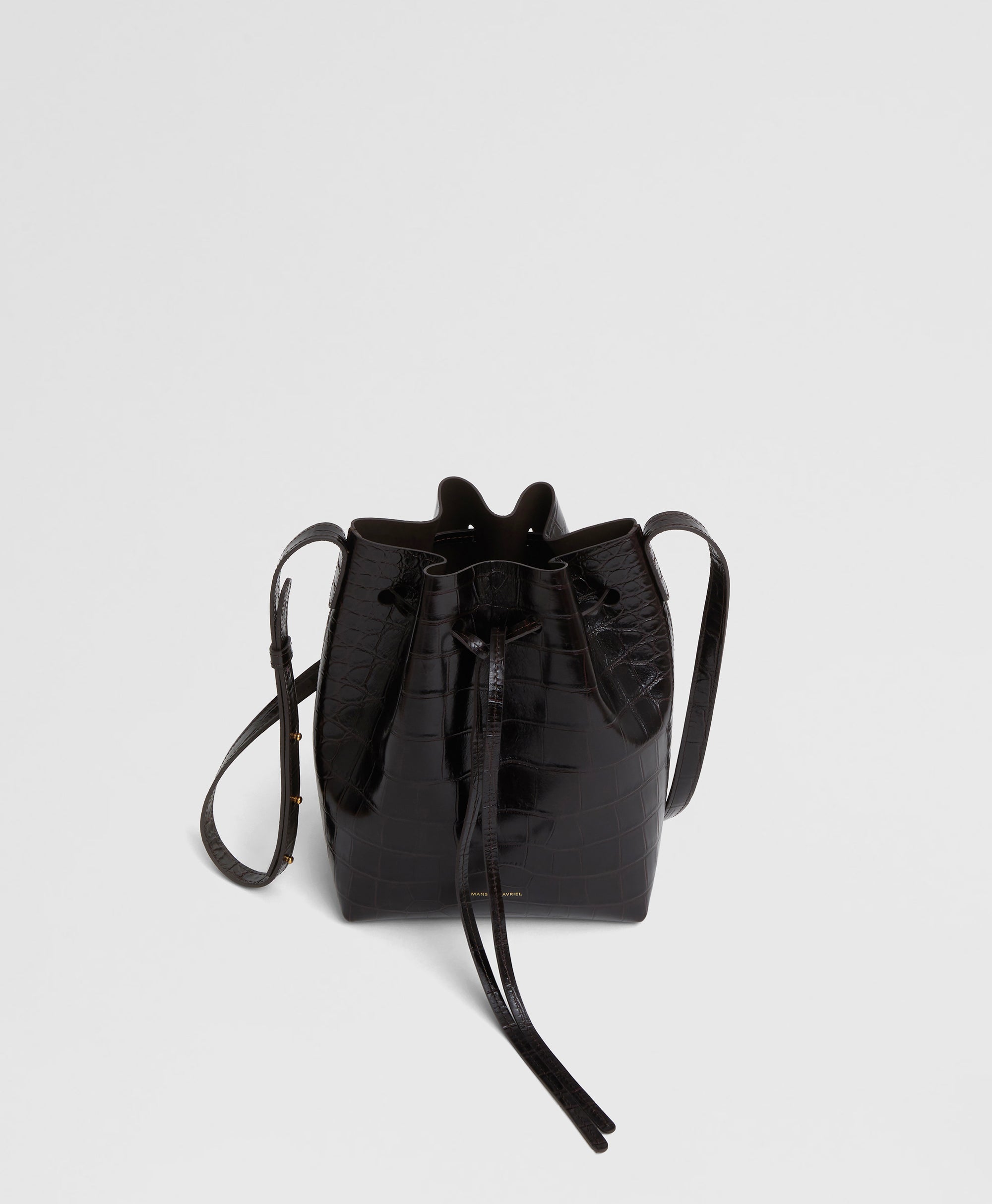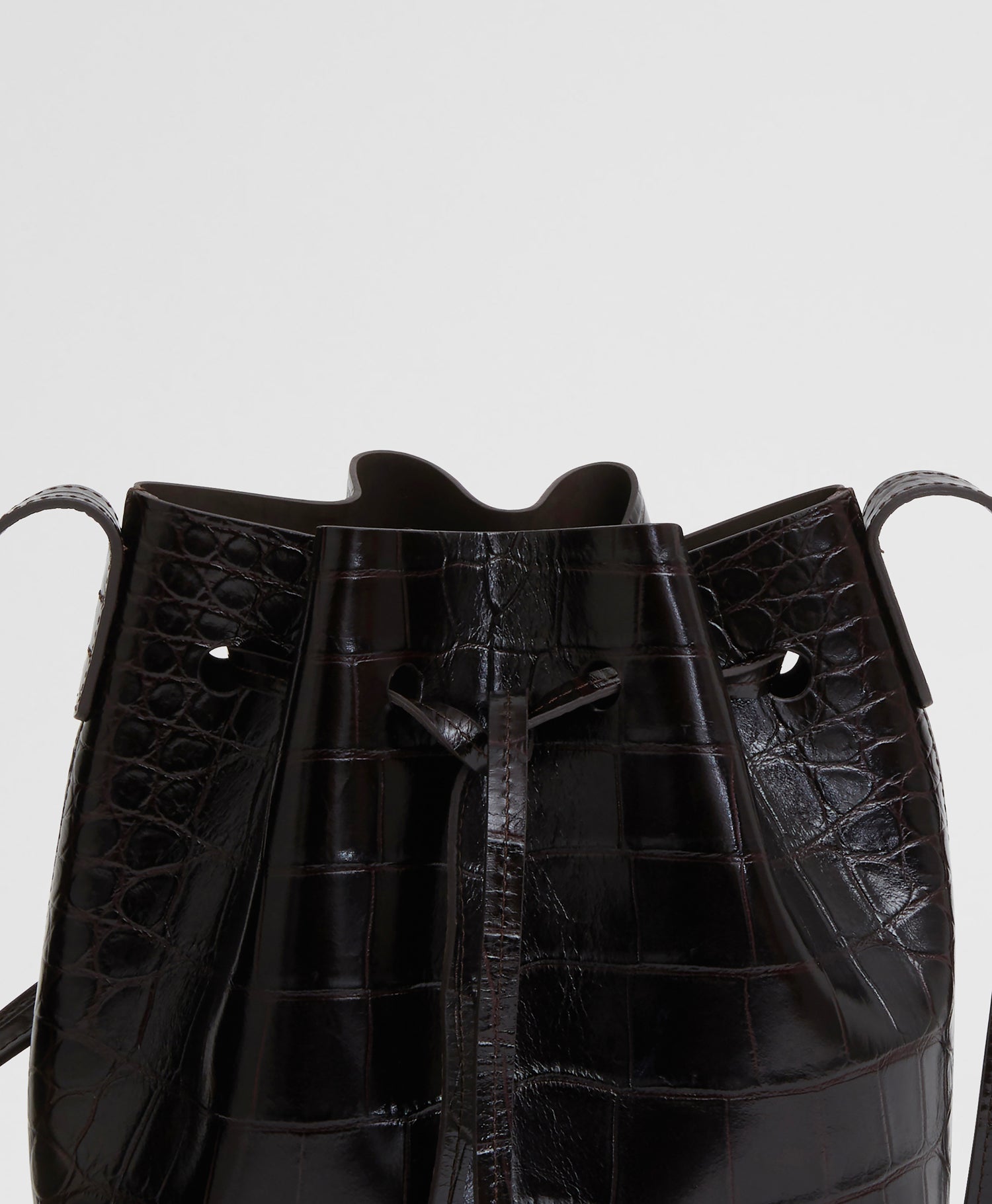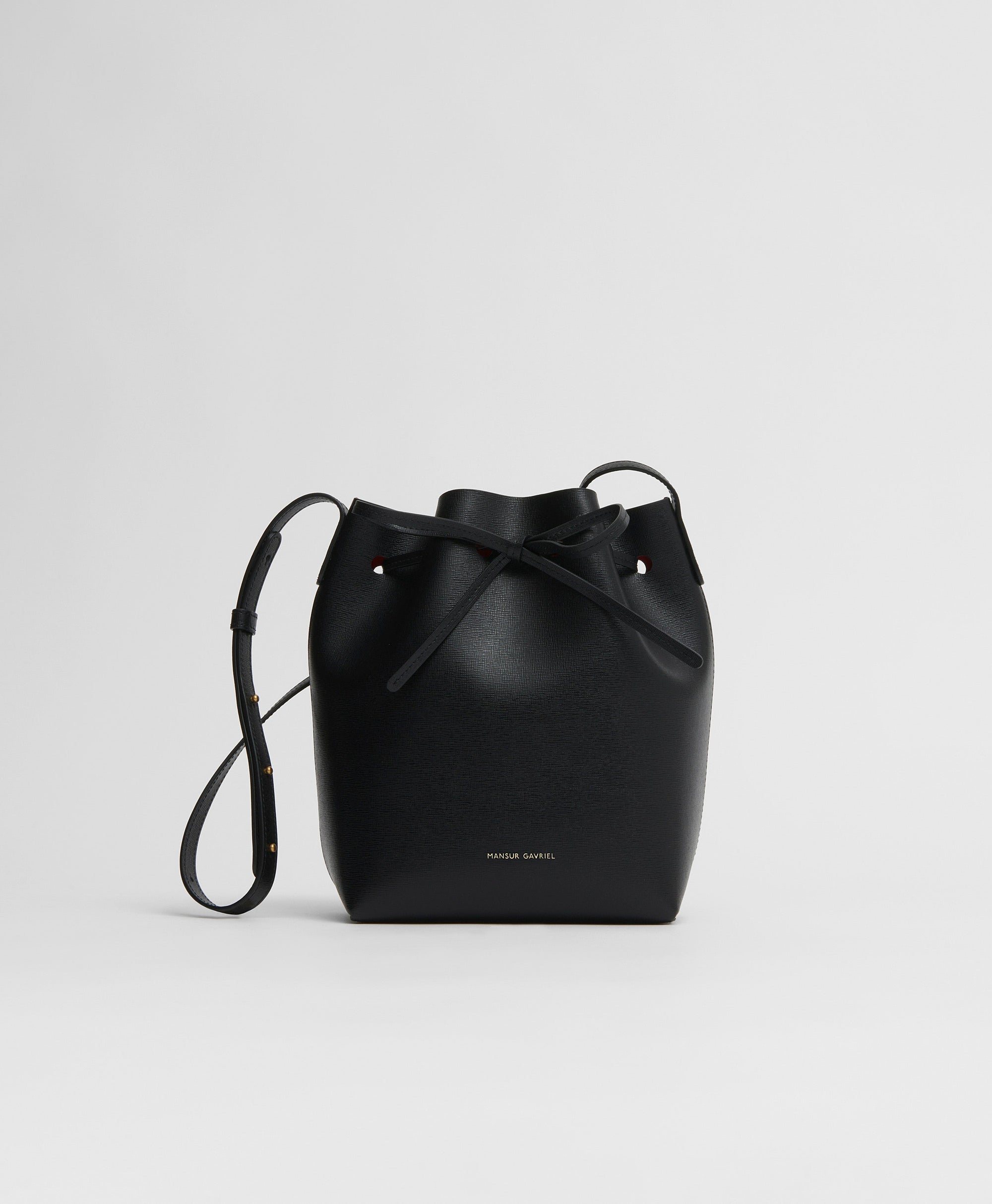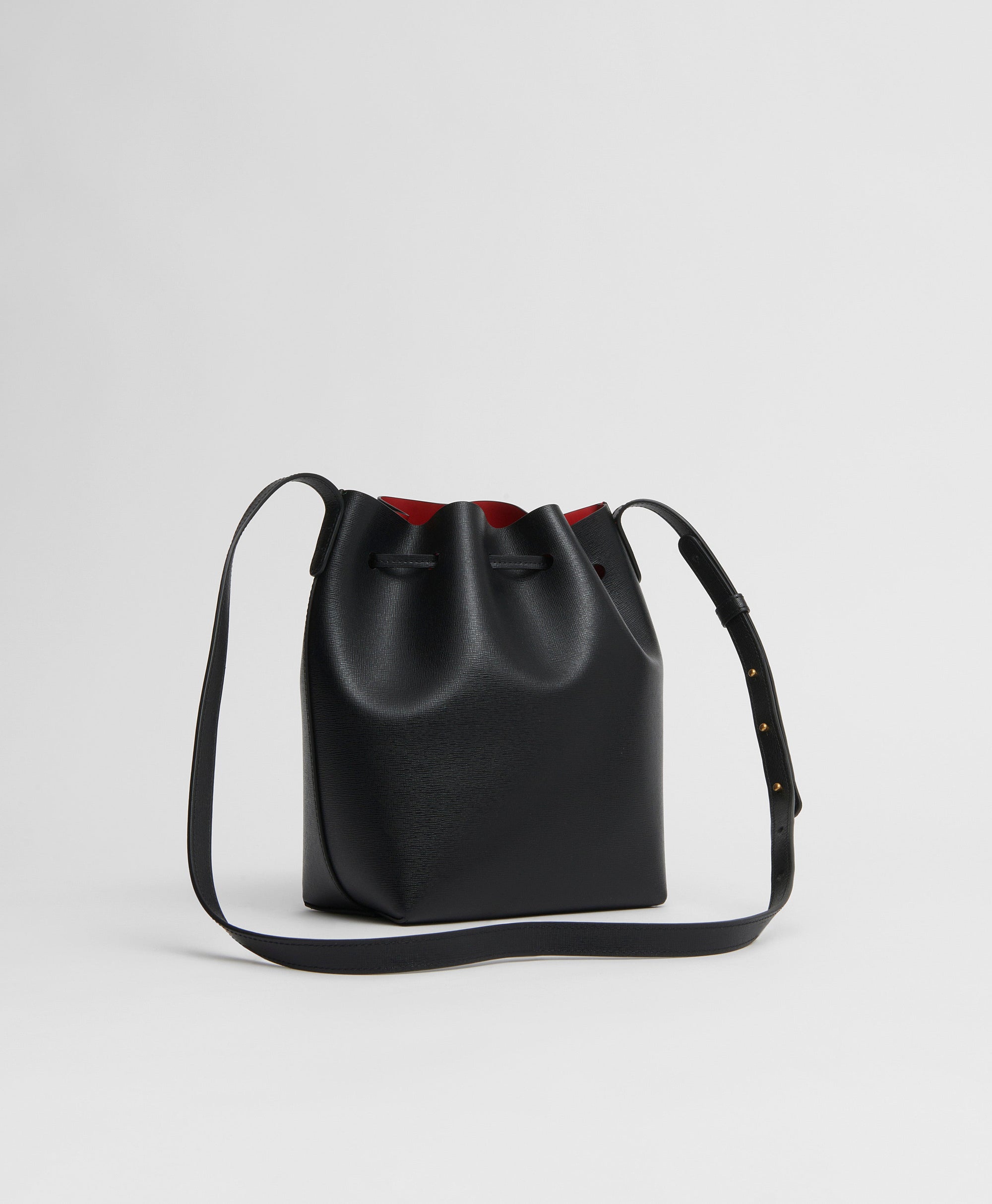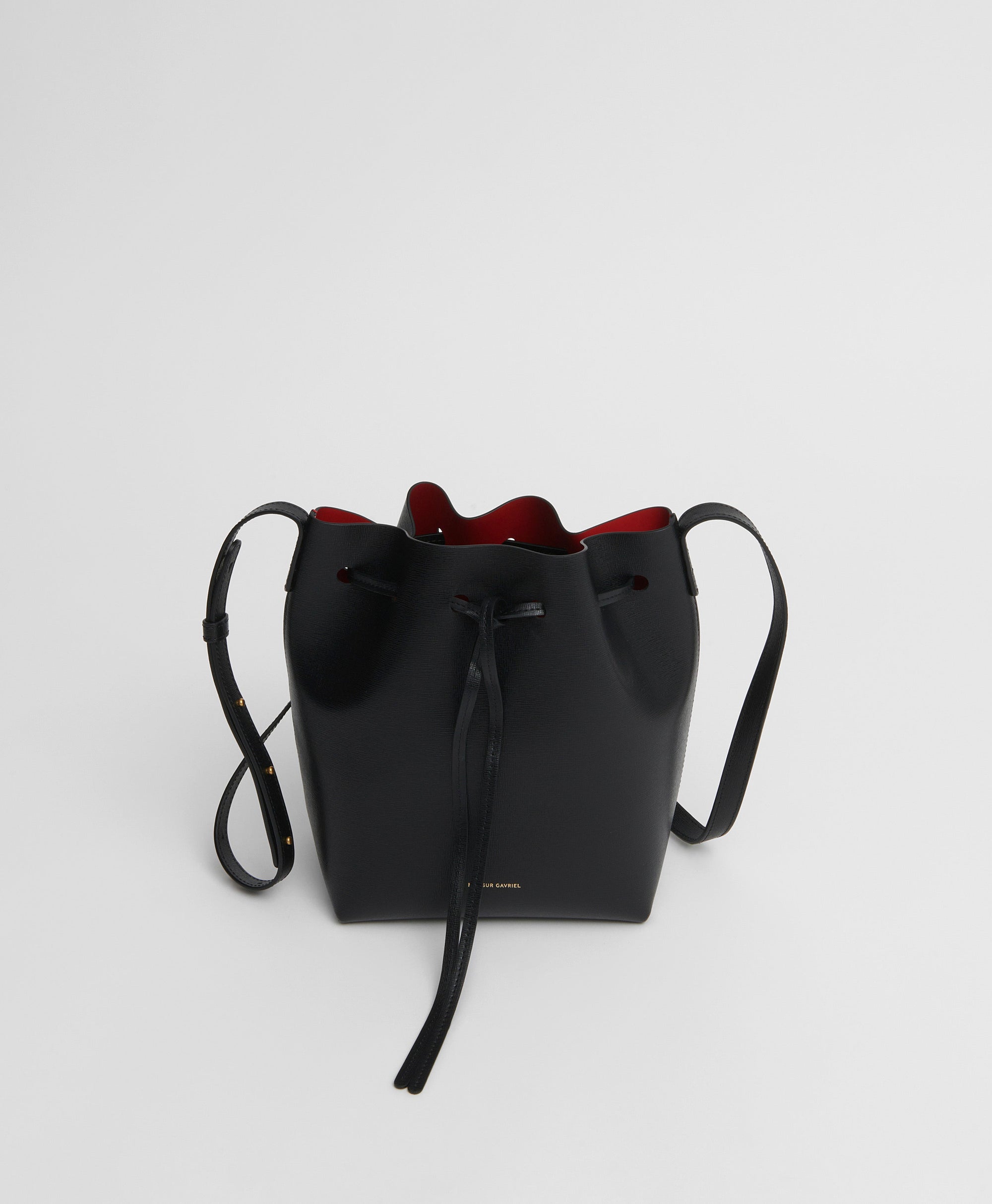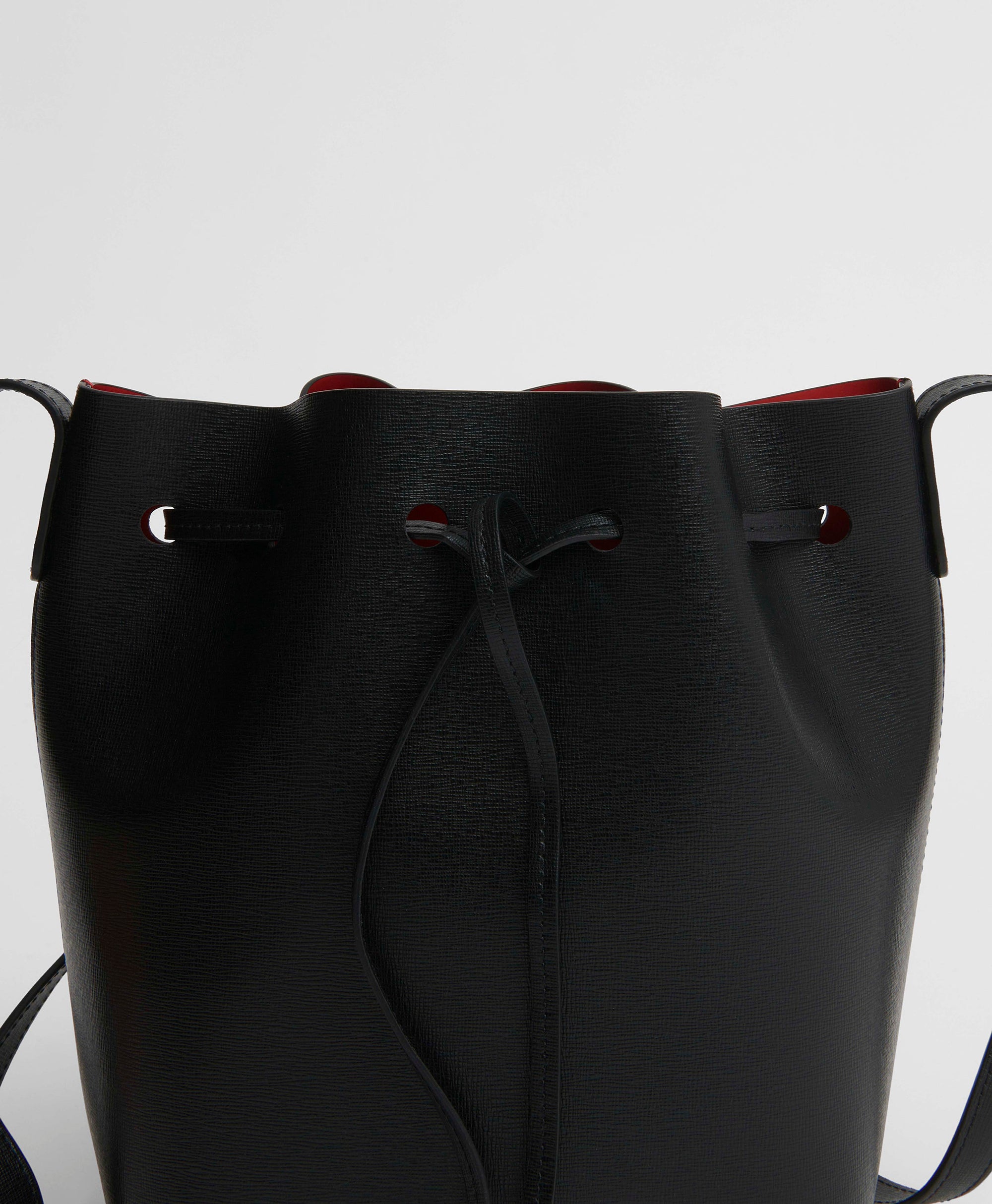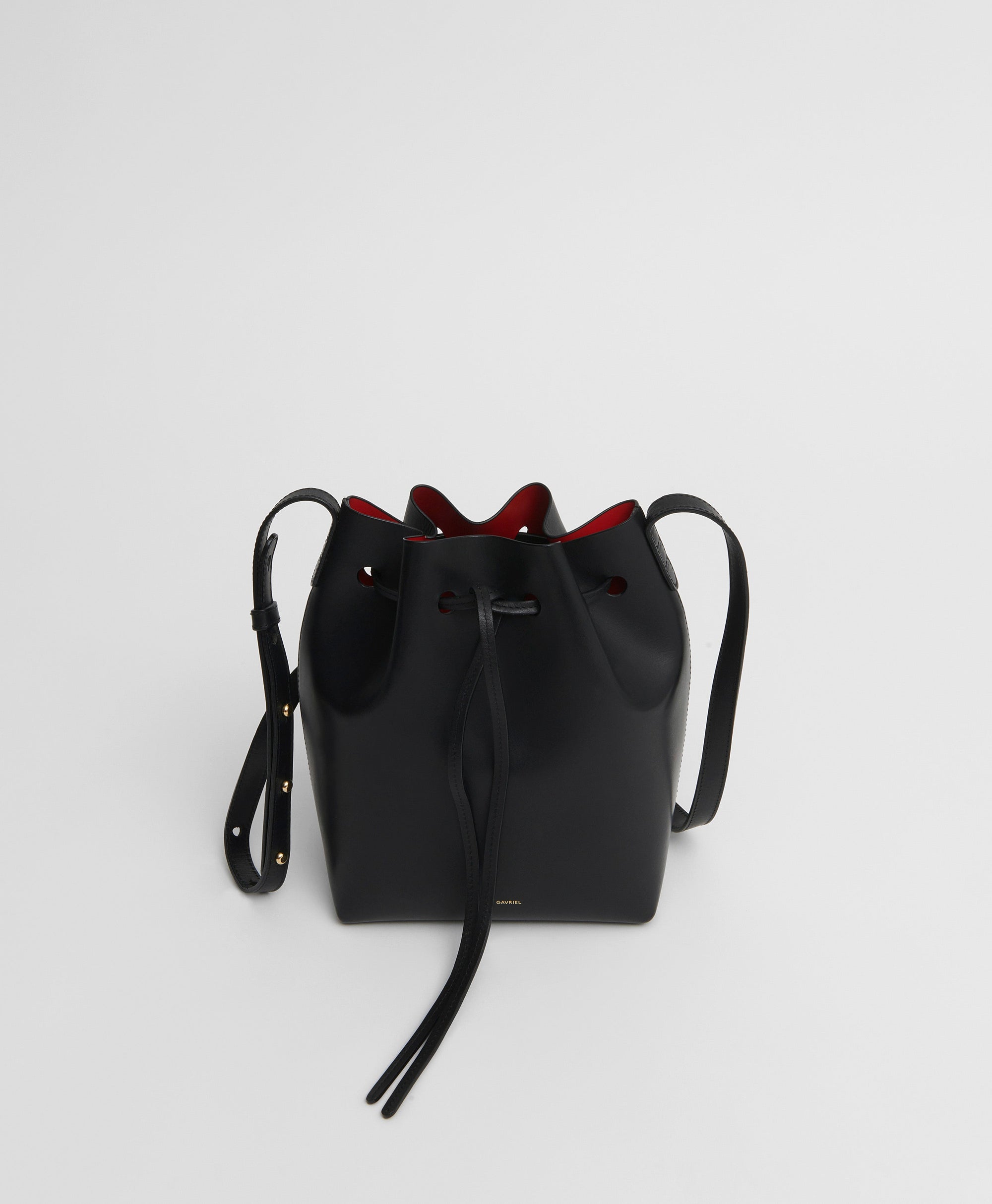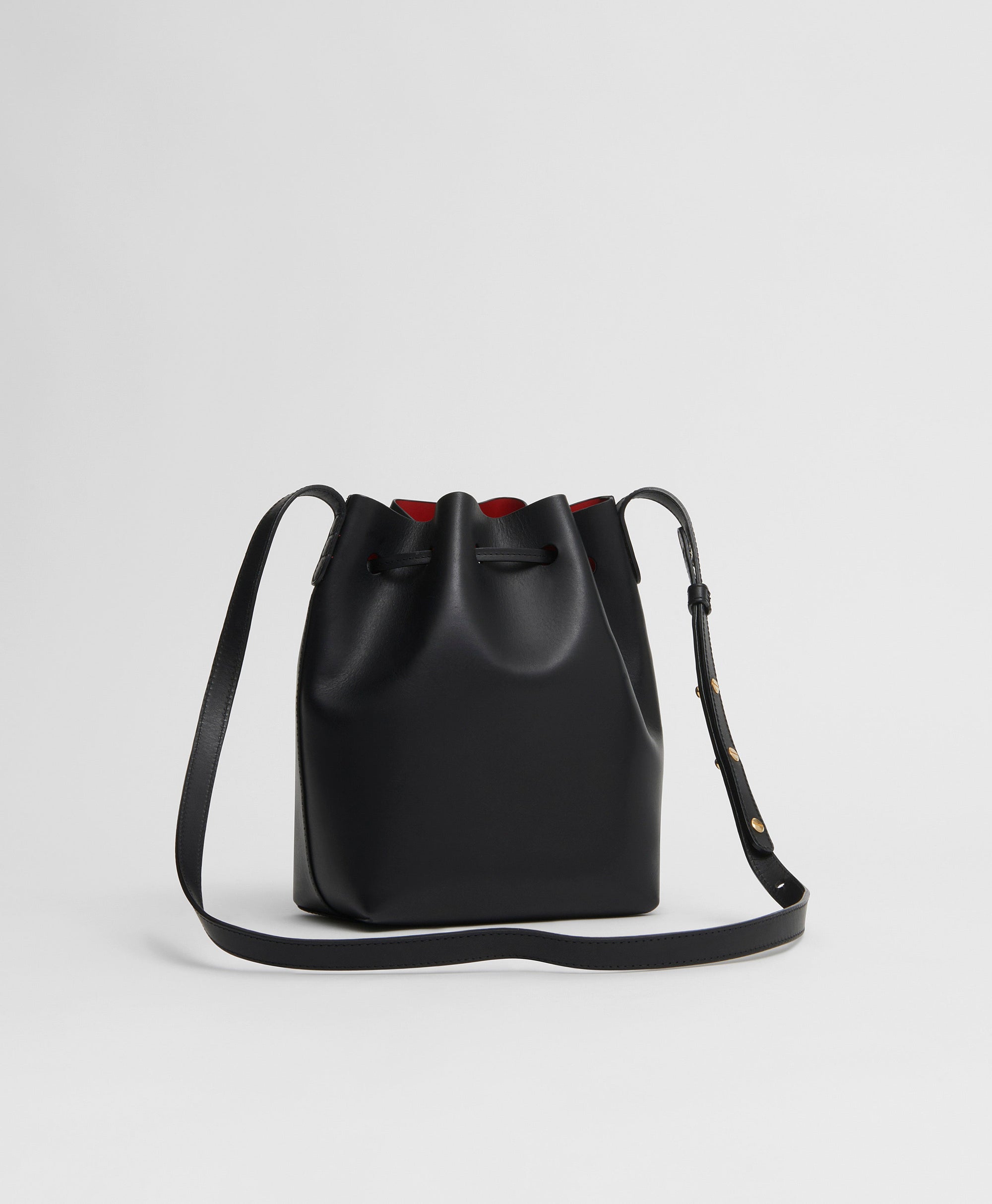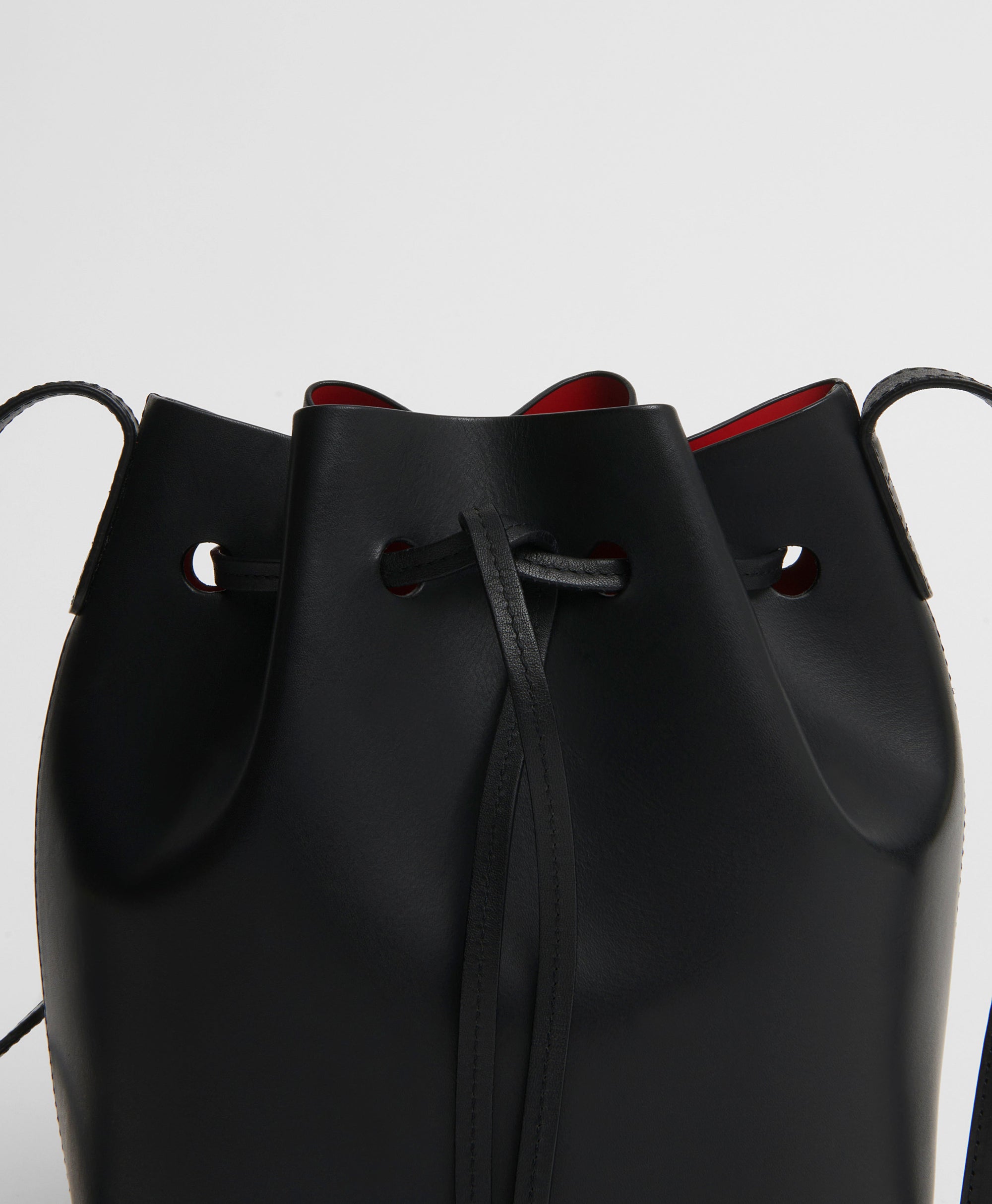 Mini Bucket Bag
Black/Flamma
What Fits in the Mini Bucket Bag?
The Mini Bucket Bag may be smaller than the original version of our iconic Bucket Bag, but it's still spacious. There's room for an iPad Mini, our Slim Zip Card Holder, hand cream, keys, lip balm and a pair of sunglasses.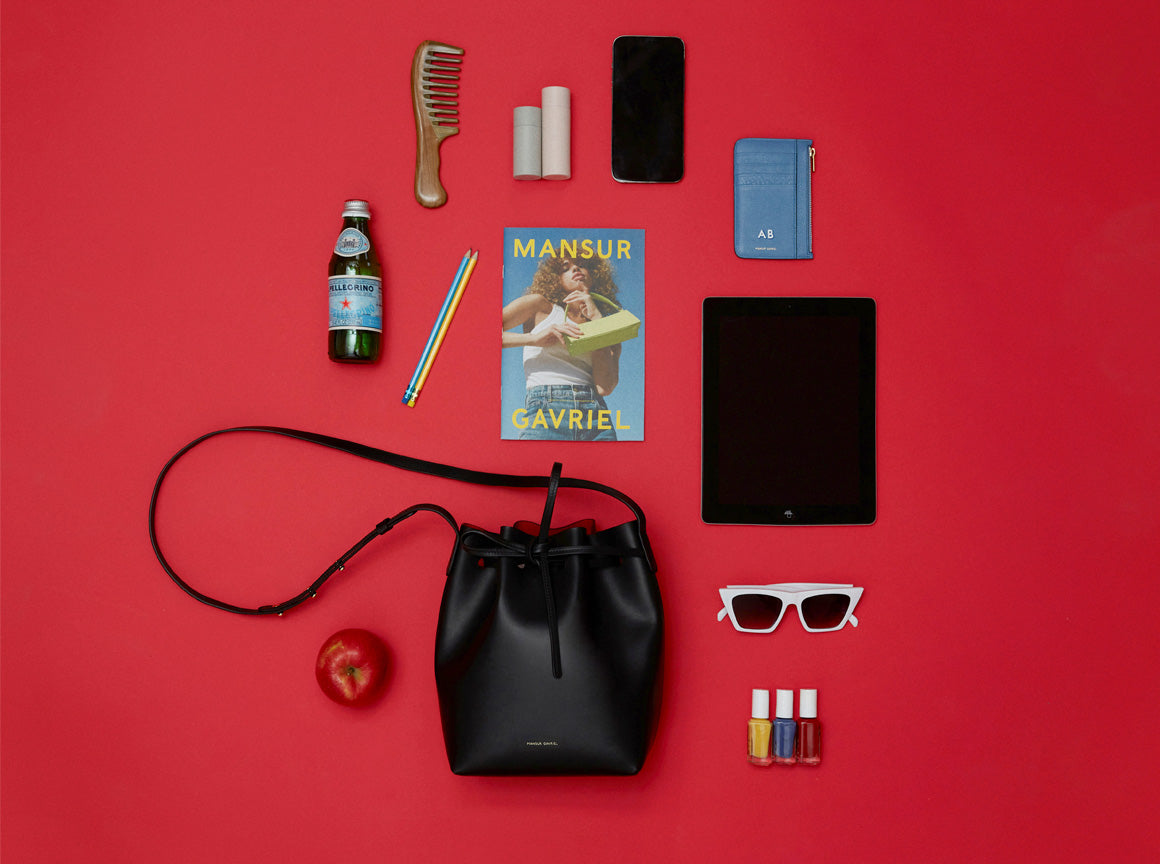 Our Vegetable Tanned Leather
To us, vegetable tanned leather is the most beautiful leather in the world and, in a sense, a more sustainable choice as it is made to last lifetimes. And its greatest beauty is that it develops character in a rich patina over time as it is exposed to sun, rain, and daily wear.